Jan 15th, 2020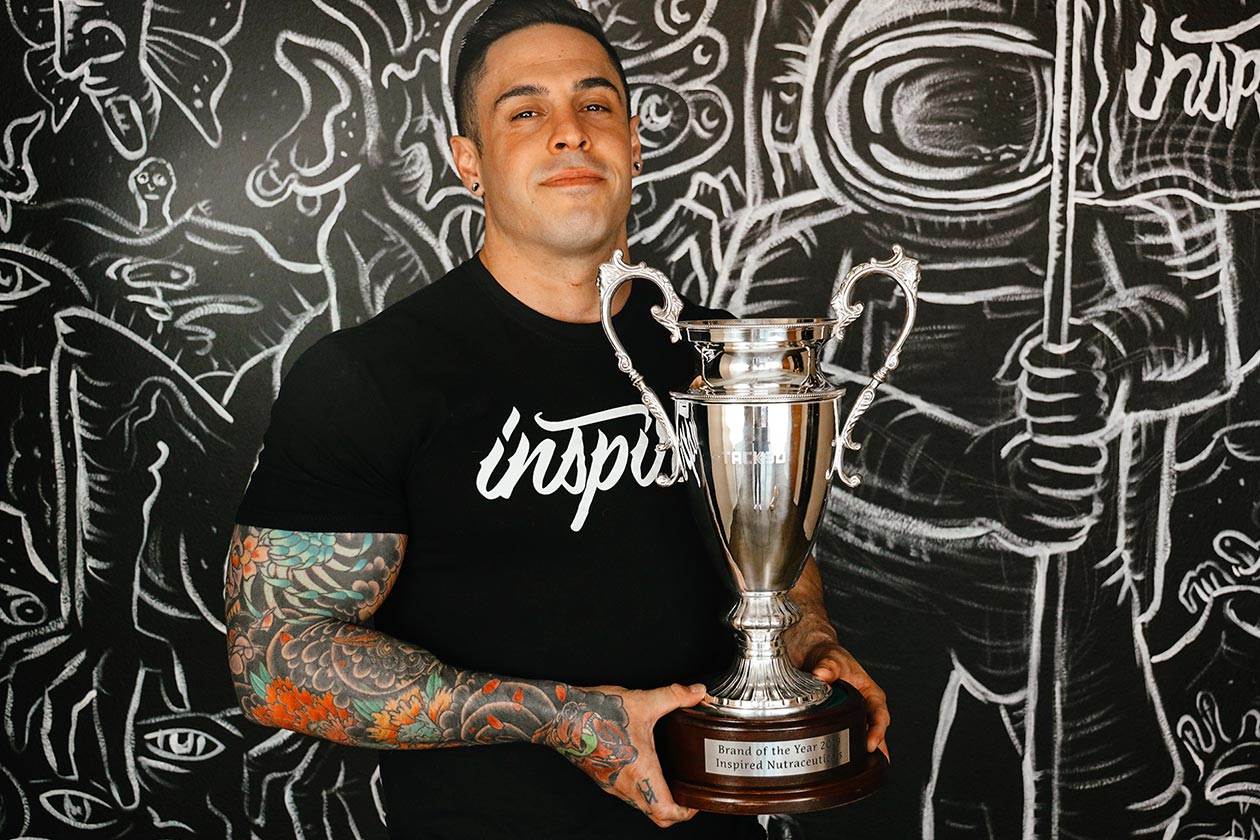 Our Brand Of The Year for 2019 is Inspired Nutraceuticals, who absolutely dominated the year with a huge amount of all-new and high-quality supplements, a lot of which were for categories it wasn't already in. The brand brought excitement to our headlines every few weeks, whether it be teasers, launch deals, unveilings, leaks, or even its growing collection of clothing.
In 2019, Inspired essentially became a fully-fledged brand, following its own path and trends and, really just releasing products that made sense based on its last launch. Before '19, Inspired was known for its powerful pre-workouts, but throughout the year, it evolved into a brand with an individual personality, all while keeping a heavy focus on quality formulas in true Inspired style.
The brand kicked off the year with a revamped version of its effective muscle builder LGND, then quickly followed that up with a protein powder that brought collagen to its lineup in a very different way. Inspired gave fans a unique hybrid protein featuring a transparent mix of traditional whey and collagen, with probiotics also added to support gut health.
Around the time Inspired launched its second-ever protein powder, it hinted at the release of a premium hemp oil and a loaded superfood supplement. The former did not end up making it to market, the superfood product however, turned into Inspired Greens+. Under the hood, Greens+ delivered a loaded formula with probiotics, adaptogens, nootropics, and of course, greens.
With three solid supplements under its belt in the first half of the year, Inspired did not slow things down, in fact, in the second half of 2019, it surprisingly picked things up. Between July and December Inspired brought its fat burner Ember to Australia with a few changes to its formula, it introduced a premium multivitamin, and it replaced its BCAA with a full-spectrum EAA.
If all of the above wasn't enough for the latter months of the year, Inspired also gave the world three new pre-workouts, all of which drew a lot of attention from our audience. There was the brand's more internationally friendly DVST8 Worldwide, its intense and Australian exclusive DVST8 BBD, and what we consider to be the most comprehensive stim-free pre out there in FSU.
Inspired went above and beyond in 2019, and consistently kept things interesting, entertaining, and exciting. It gave both new and old fans more reasons to join the brand with products that seamlessly fitted into their stacks and made sense. It was a breakout and maturing year for Inspired who was already extremely well-known and respected, and now it's gone a bit beyond that.