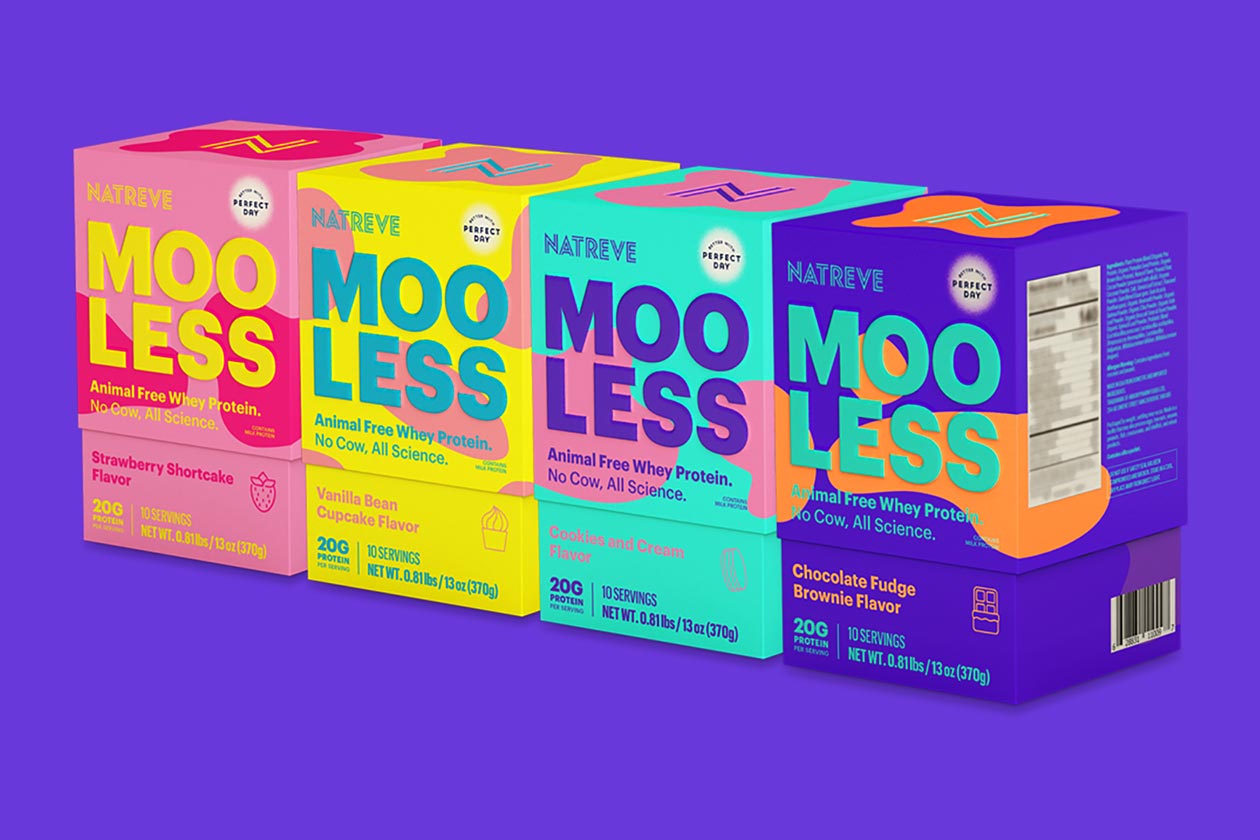 When the functional brand Brave Robot came to market with its whey-powered ice cream uniquely made with animal-free whey protein, we wondered how long it would be before it seeped into sports nutrition. That key ingredient in Brave Robot's ice cream is from the company Perfect Day which creates animal-free whey by giving microflora the genetic blueprint of whey protein, resulting in an ability to produce milk.
An Announcement has come out this week revealing that Perfect Day's animal-free whey protein is finally coming to the sports nutrition industry, something we felt was only a matter of time with the whey being so unique. In 2022, the protein brand Natreve is launching an exciting new protein powder called Mooless, made, of course, using that animal-free whey from Perfect Day.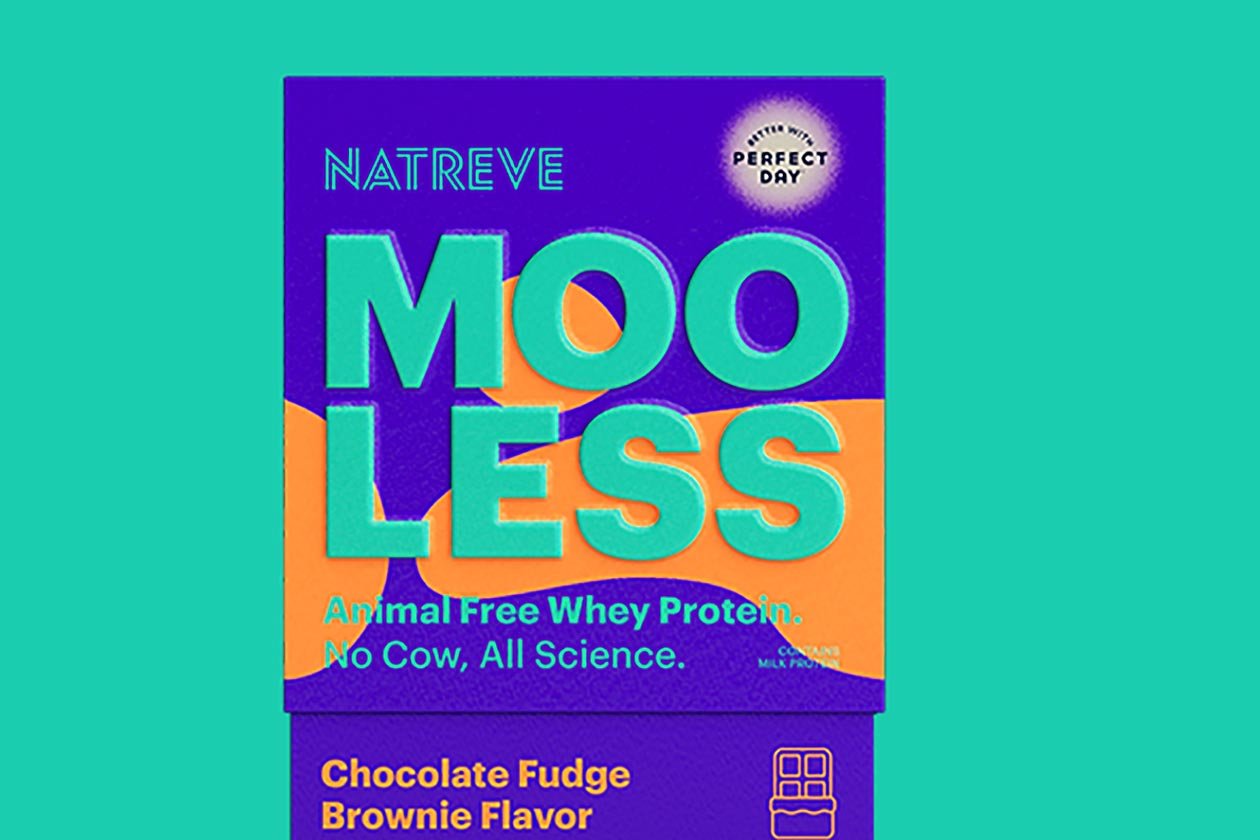 The upcoming supplement Mooless from Natreve will have a reasonable 20g of vegan-friendly protein per serving with no mention of its others macros, although it will be infused with enzymes to support and improve digestion. The product looks like it'll be launching in a fair amount of flavors with four. You'll get the classics Chocolate Fudge Brownie and Vanilla Bean Cupcake, and the less common Strawberry Shortcake and Cookies & Cream.
All we know about the release of Natreve's Mooless is it's coming sometime in 2022, and you can sign up on its website to receive more information on the launch when it's available. It will be interesting to see how Perfect Day's animal-free whey protein plays out in the sports nutrition space, and it does have us worried a bit about price, as Mooless is not coming in a big bulk tub but a small 370g box of just ten servings.