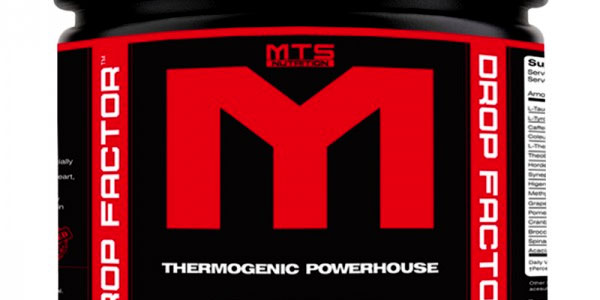 Last year Marc Lobliner's MTS weight loss solution Drop Factor finally hit his retailer down under, Massive Joes. Due to the rules and regulations in the area it is much easier for companies to just produce flavored alternatives, which is exactly what Lobliner did for his fat burner.
The supplement landed at the major Australian store in the one 60 serving flavor raspberry lemonade, with a number of changes to the formula. While the product variant was exclusive to Massive Joes, it is now only exclusive to the retailer in its country. This week the flavored Drop factor has actually been added to the home of MTS Nutrition, Tiger Fitness, with everything exactly the same as Joe's version.
The availability not only gives fans of the brand a chance to try a yohimbe free Drop Factor, but also a different way to take the weight loss supplement. Despite the difference in ingredients, Tiger Fitness have priced the raspberry flavored fat burner the same as the original at $36.99 a bottle.
Seeing as the store does ship internationally and MTS are probably wanting to keep Massive Joes happy, it's no surprise that the alternate Drop Factor is only available to those located in the US. We don't know if other stockists are going to get the international product, but with everybody having the same price on MTS Nutrition the one place shouldn't be a problem.