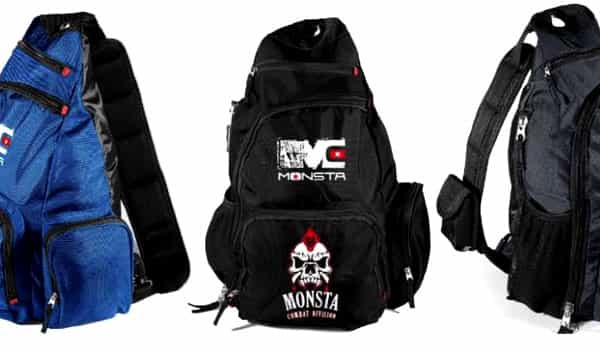 It's actually been quite a while since we posted about anything new from bodybuilding apparel brand Monsta Clothing. Regardless it is still obviously going strong and is in fact back this week with a handful of new bags. Monsta has just launched two duffles and two backpacks, each featuring different designs and most coming in a couple of different colors.
The backpacks are what you can see pictured above one featuring the brand's logo and its Beast title, and the other its logo and a skull graphic. Both are priced exactly the same at $37.99 and come in two colors with the Beast bag in black and blue, and the Monsta Skull in gray and red. As for the two duffles they're mostly covered in various Monsta logos, but do cost a little more at $42.99 with only one color available for each design.
All four bags are now in stock on Monsta's website with no introductory deals or anything, however you can save with its usual coupons "MC-PROMO-10" for 10% off orders over $50, and "MC-PROMO-15" for 15% off $150+.