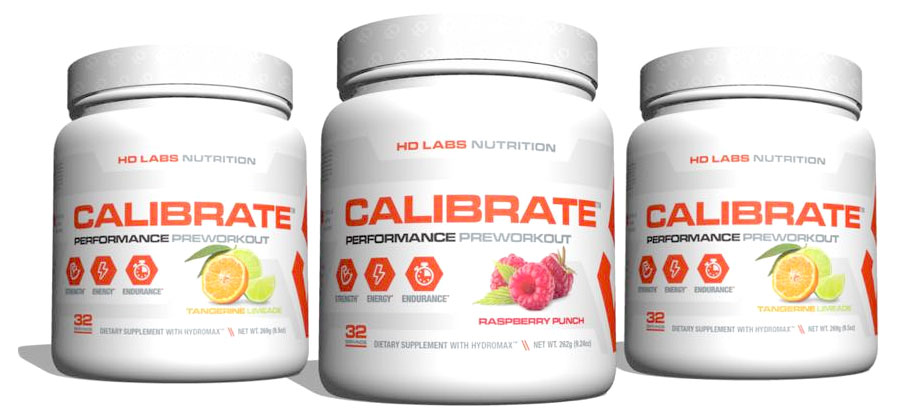 HD Labs has just followed through on the promise it made last month when it said a new version of its pre-workout Calibrate was on the way. Calibrate 2.0 has now been launched and has also actually brought with it an all new look. You can see the new face of the supplement in the image above, which isn't quite as bright and colorful as its previous branding but it is a bit more informative.
As for the changes HD Labs has made to Calibrate formula wise, the product is in fact almost identical. All together the brand has really only removed two ingredients and replaced them with an equal amount of new features. Every ingredient from Calibrate 2.0's predecessor has been carried at the exact same dose except for 25mg of Pikatropin and 175mg of beet root extract. Those two have been replaced by one a half grams of creatine monohydrate and 25mg of citicoline. As mentioned everything else is the same, right from the supplement's 1.6g of CarnoSyn beta-alanine to its half a gram of citrulline malate (1:1).
We have added the sequel pre-workout's official label down below, where you will notice HD Labs has also held on to Calibrate's 100% transparency. If you are interested in giving the supplement a go or are a fan and just want to get a hold of the brand's latest, Calibrate 2.0 can already be purchased direct from HD Labs' website. It isn't priced too badly at $42.99 for a full size tub, however you can make that price even better with the limited time coupon "NEWLOOK" which gets you 15% off.
HD Labs Calibrate 2.0