Jun 4th, 2016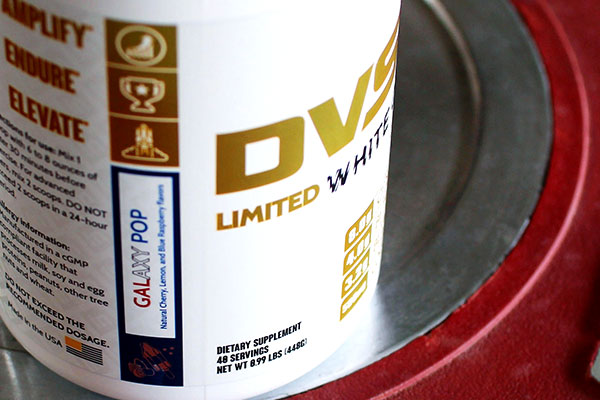 As well as adding its all new performance formula LGND to its website for pre-order, Inspired has also made its reflavored pre-workout DVST8 White Cut available for pre-order. You can now head to inspirednutraceuticals.com and secure yourself a tub of California Gold, Galaxy Pop and/or Pacific Rush for $55.99 a tub. The brand lists on its site that the flavors will be shipping sometime this month, however it has confirmed that does mean next week.
While the three new flavors for Inspired's pre-workout are something we saw coming, and were previously told they'd be available in June. The brand has actually thrown in a bit of a twist with the new flavors that makes their launch a whole lot more interesting. Inspired has surprisingly gone ahead and altered the formula of our #1 rated pre-workout in the US, with what we can assume is only going to make the supplement that little bit better.
Basically the brand has kept everything in DVST8 White Cut exactly the same, except it's added another ingredient to its non-transparent energy blend. It's simply thrown n-phenethyl dimethylamine citrate into the mix, a stimulant most will know as eria jarensis extract. That ingredient is in fact used in some pre-workouts as their main stimulant, whereas Inspired's added it to a product that's already miles ahead of almost every pre-workout competitor.
We are obviously going to have to try the eria jarensis infused DVST8 White Cut before we can say whether it's better or not, but it does certainly sound like it is. For those after a look at the updated facts panel we have added it down below, and as mentioned the new version is now available for pre-order in California Gold, Galaxy Pop and Pacific Rush at inspirednutraceuticals.com.
Inspired DVST8 White Cut with eria jarensis