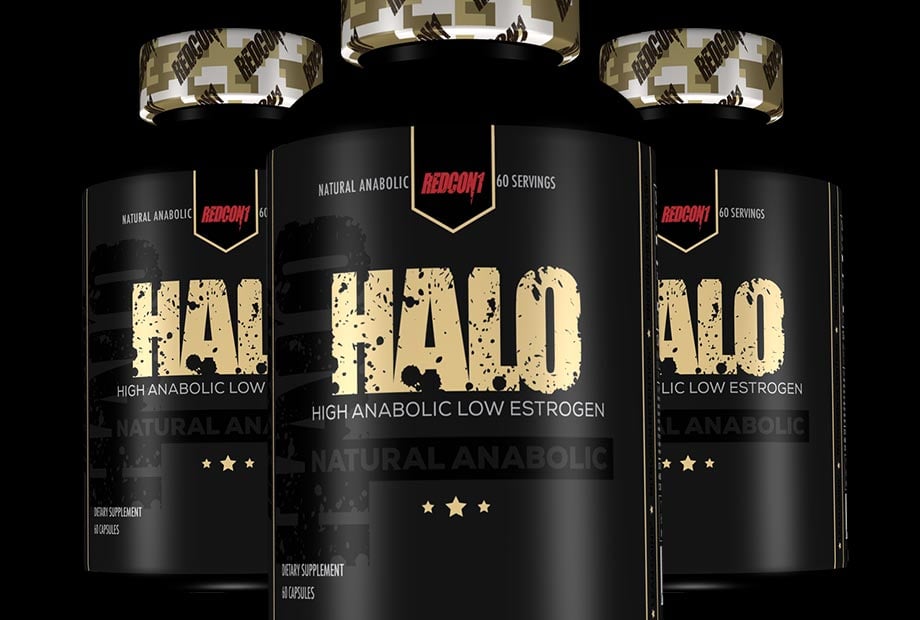 While Redcon1's previously previewed natural anabolic, Halo, is still due to be released exactly one week from today on Friday the 24th. The brand has now launched a pre-order opportunity for the supplement, which has also brought with it confirmation of what's actually in Redcon1 Halo.
It turns out the first entirely new product from Aaron Singerman's Redcon1 doesn't feature a formula that's all that complicated. The upcoming Halo does in fact have just one ingredient to it with 100mg of laxogenin (5-alpha-hydroxy-laxogenin) in each of its 60 capsules.
While Redcon1 Halo may only have one ingredient, being that it's laxogenin, it's no surprise the supplement does still promise quite the list of effects. Included in that list is increased protein metabolism, cortisol suppression to help with fat loss, increased nitrogen retention, and overall better recovery.
To pre-order Redcon1's upcoming muscle builder, designed for both men and women, you'll need to visit its website at redcon1.com. The product is now on there with a price of $64.99 for a full 60 capsule bottle, with shipping as mentioned, set to take place next week on Friday.