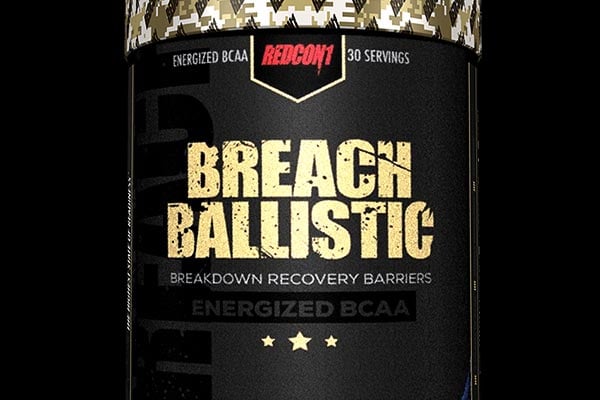 Redcon1 has just unveiled another upcoming supplement just a few weeks after giving fans its entirely new muscle building formula, Halo. The new product the brand has introduced is called Breach Ballisitic, a spin-off of its more simply named BCAA competitor Breach.
Like a lot of BCAA spin-offs, Redcon1's upcoming Breach Ballistic is an energy infused BCAA formula. We don't know the specifics just yet, but we imagine the supplement will be a lot like Breach but with a few energy ingredients thrown in the mix.
In true Redcon1 style, we're not going to be waiting too long for the release of Breach Ballistic, in fact we're only going to be waiting a few days. The brand is aiming to have the energy BCAA out and available before the end of the week, which is only one to three days away.