Just a day after it unveiled its new spin-off supplement Breach Ballistic, Redcon1 has now officially launched its all-new energy amino competitor. With the release of the product has of course come the reveal of the formula behind Breach Ballistic, which as suspected is a lot like Redcon1's original version of Breach.
Compared to the regular Breach, Redcon1 has kept pretty much everything the same for its spin-off Breach Ballistic. Of the original's six main ingredients, all but one has been carried over and kept at the exact same dose. The consistent features in Breach Ballistic are 5g of BCAAs at the usual 2:1:1 ratio, a gram each of taurine and glycerol, and the two electrolytes potassium and sodium. Basically, only one ingredient has been left behind and that is the gram of coconut water.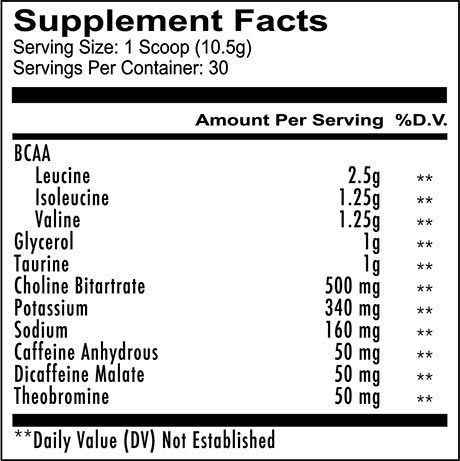 As for the ingredients that are new in Breach Ballistic, Redcon1 has added in quite a few to make sure the supplement does live up to its promise of being an energy infused amino competitor. On top of all of the other features listed, Ballistic also packs half a gram of choline bitartrate, and then 50mg each of caffeine, dicaffeine malate, and theobromine.
If you like the look of Redcon1's latest innovation, just as the brand promised it is available before the end of this week. You can now grab Breach Ballistic direct from the brand's website in the usual 30 serving tub with the same three flavors available as the regular Breach, and for the exact same price at $39.99.