PumpMode featuring a simple mix of NO3-T betaine and HydroMax
Mar 25th, 2017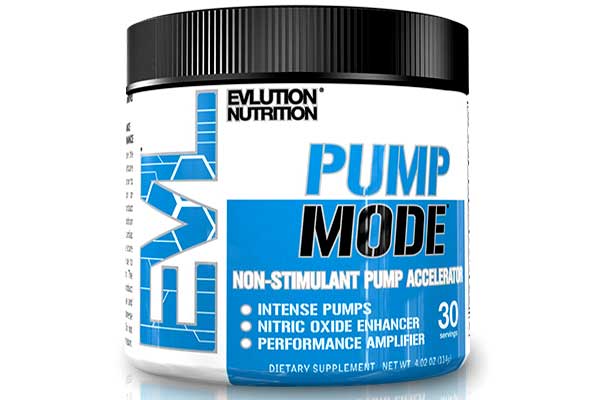 After officially confirming the name of the supplement back at the Arnold Expo earlier this month, EVL has now completely unveiled its upcoming pump pre-workout PumpMode. As well as the product itself, the brand has also revealed its formula, which as it turns out is just as simple as its intentions.
As mentioned EVL's all-new PumpMode is a pump pre-workout, that doesn't rely on any stimulants what so ever. The main goal of the supplement is to enhance muscle pumps, although it does promise a few other effects such as increased endurance, power, and strength.
The formula behind PumpMode is in fact very simple, with a combination of two vitamins and two main ingredients. Each serving of the product packs half a gram of vitamin C, 500IU of vitamin D, 1.5g of the branded HydroMax glycerol, and a gram of NO3-T betaine nitrate.
Details on when EVL's pump supplement will be available have still yet to be confirmed, although we are obviously a lot closer to its release now than we were back at the Arnold. In terms of options, like a lot of stimulant free pre-workouts, PumpMode is going to come in a conveniently unflavored powder with a total of 30 servings per tub.