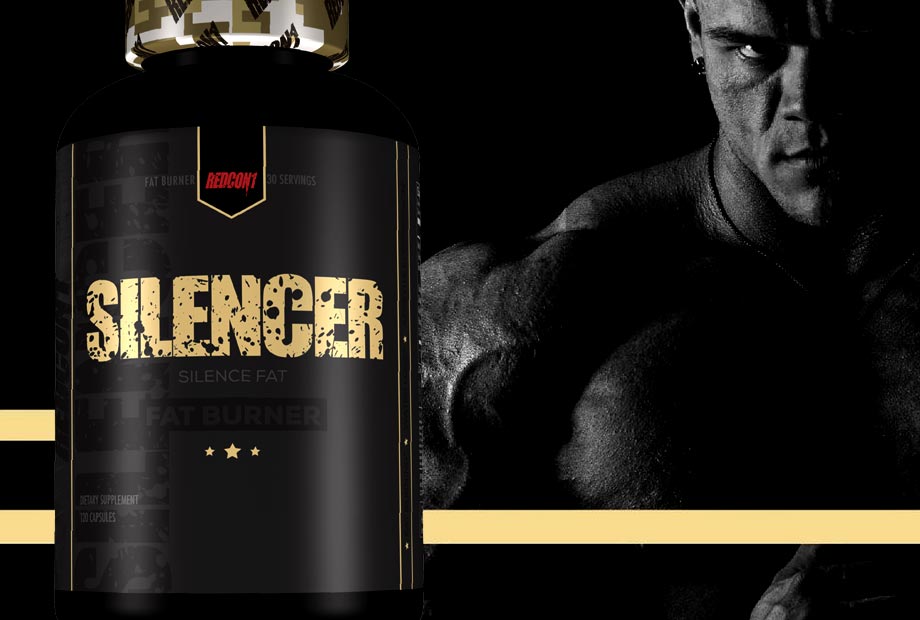 Redcon1 has been on a bit of a roll lately, as in the last month it has really been bringing it in terms of new supplements. First we got the non-hormonal muscle builder Halo last month, then earlier this month fans were treated to the amino spin-off Breach Ballistic.
The still very new brand Redcon1 has now made it three entirely new products in less than a month today, with the reveal and release of its stimulant free weight loss formula Redcon1 Silencer.
Like a lot of the stimulantless supplements in the competitive fat burning category, Silencer has been designed to help users lose weight during the day and night, without the usual stimulant effects. Not too surprisingly Redcon1 has packed its latest product with a number of ingredients, all of which have been transparently dosed.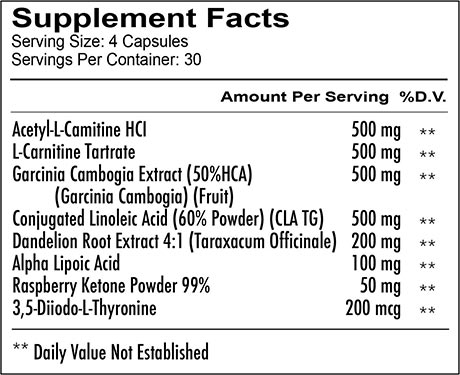 Each four-capsule serving of the new Redcon1 Silencer features a combination of eight main ingredients. Those ingredients and doses are half a gram each of acetyl-l-carnitine, CLA, carnitine tartrate, and garcinia cambogia, 200mg of dandelion root, 100mg of alpha lipoic acid, 50mg of raspberry ketones, and lastly 200mcg of 3,5 diiodo-l-thyronine.
As mentioned Redcon1 has both revealed and released its new stimulant free fat burner today, with Silencer now available direct from its online store. The price on the supplement is exactly the same as Redcon1's stimulant formula Double Tap, at $49.99 for a full-size 30 serving bottle.