So far every supplement we've reviewed from Redcon1 has been quite impressive. Because of that, we figured we'd keep it all going with a review of the brand's caffeinated focus formula Mental Trigger. Like most of Redcon1's products, Mental Trigger features a packed out label with a lot of well-dosed ingredients.
For us, supplements like Mental Trigger are perfect for occasions where you just need to stay awake that little bit longer, or you're about to power through a ton of work and it needs your full attention. Mental Trigger gives you everything you need to do exactly that and more.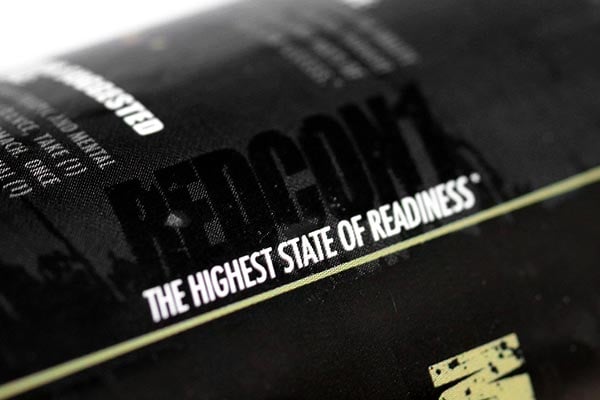 After throwing back a capsule of Redcon1's focus competitor, it takes about 10 to 20 minutes before you start feeling more alert. Once you get that small, early sign of Mental Trigger kicking in that's when you should start working, get ready to game, or whatever else you need the extra focus for.
While that 10 to 20 minute kick from Mental Trigger is nice, it really doesn't start working its magic until you put your mind to work. Once you get going you'll find that you can basically think faster, or at least better, as ideas and solutions come to mind quicker than normal.
It's kind of like a brain and productivity accelerator as there is an energy side to the product thanks to its caffeine, which isn't something you'll find in a lot of other focus formulas. With that being said if you're not doing anything overly physical, maybe just working, studying, or gaming, then you'll probably want to take less than the recommended amount.
We found that taking half a serving of Mental Trigger, so one capsule instead of two, was the perfect amount for what we wanted to use it for. Even though that halves the doses of everything in the supplement, one capsule is what the mind-enhancing experience described above is based on. Two capsules only made us want to do something a little more physically demanding such as cardio or working out.
Overall Mental Trigger is a powerful focus product, and quite possibly our new go to if the occasion calls for caffeine. The price on the supplement is $49.99 direct from Redcon1's website, which gets even better when you use one of the brand's many discount codes.