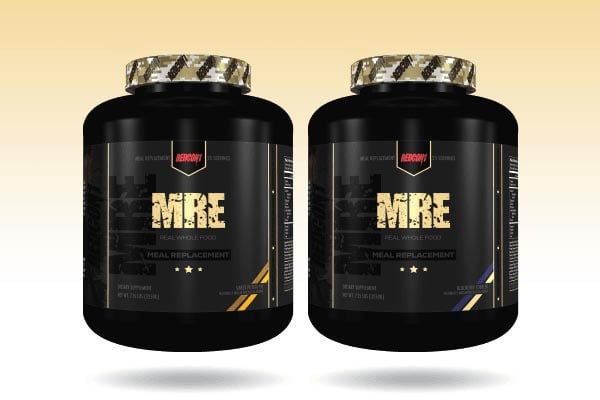 As well as unveiling everything you need to know about its upcoming, complex creatine supplement Tango. Today, Redcon1 has also revealed everything you need to know about its other upcoming product, the whole food meal replacement, Redcon1 MRE.
Previously all we knew about MRE was that it would be packing quite the serving, weighing in at 130g, and that as promoted, it would feature a whole food formula. Now that the supplement's details have been released we can confirm that is of course the case, with Redcon1 pulling together a true nutritional meal replacement.
The macros making up a single, four scoop serving of the new Redcon1 MRE are 47g of protein, a rather large 75g of carbohydrates with 8g of that fiber and 5g sugar, 4g of fat, and a total of 525 calories.
As for the all important sources the product relies on, for protein MRE packs a unique blend of beef isolate, salmon, chicken, egg, brown rice, and pea protein. In the carbohydrate department Redcon1 has gone with yam, sweet potato, pea starch, blueberry, goji fruit, maltodextrin, and dextrose. There are a couple of other ingredients in the supplement that are also worth highlighting with MCT oil and coconut water powder.
Just like the creatine formula Tango, Redcon1 MRE isn't available yet but is due to be launched sometime within the next three weeks. Also jut like Tango, MRE is going to be introduced in a total of two flavors in Sweet Potato Pie and Blueberry Cobbler, each coming in the one 25 serving, 7lb tub size.