Following yesterday's sneak peek at two more entirely new supplements Redcon1 has launching soon, the brand has revealed details on the creatine formula of the two. The product is called Redcon1 Tango, which has been designed to help you completely recover after your workout by restoring muscular energy.
As mentioned the new Redcon1 Tango is a creatine formula, so it does of course feature creatine. All together the supplement has three different forms of the ingredient, combining for a total of 7g of creatine. Tango's breakdown is creatine monohydrate at the usual 5g per serving, then a gram each of creatine HCl and Creatine MagnaPower.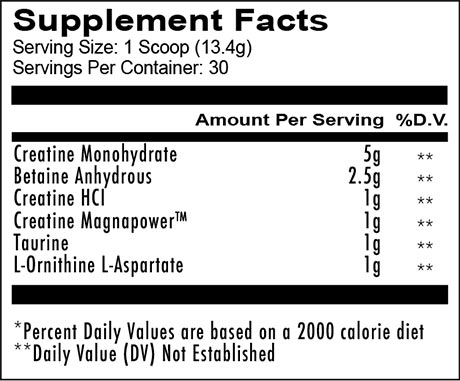 The creatine in Tango actually only makes up half of its formula, as Redcon1 has thrown in a few other ingredients to make it more than your typical creatine competitor. The product also features 2.5g of betaine, just like our current go-to Modern Creatine from USP, as well as a gram each of taurine and ornithine l-aspartate.
Redcon1 Tango has yet to be released, although as mentioned over the weekend, it is due to be available sometime this month. When it does eventually arrive, fans will have two 30 serving flavors to choose from in Strawberry Kiwi and Grape.