Get the new Cannibal Ferox Reloaded and Permaswole for just $48
May 8th, 2017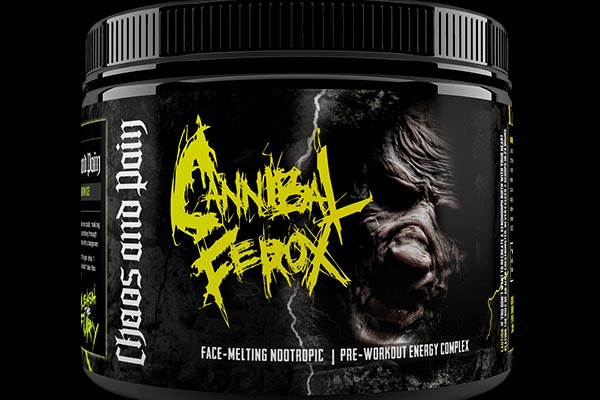 Chaos and Pain's recently revealed Cannibal Ferox Reloaded, which mixes a lot of its predecessor's ingredients with a new blend of stimulants. Has now been launched through the brand's official website. As per usual Chaos and Pain has released its latest with a special introductory deal.
The regular price on Cannibal Ferox Reloaded is $39.99 for a full-size 25 serving tub in two flavors, Strawbloody Kiwi Crush and Carny Candy. Where Chaos and Pain's sale comes is when you purchase the new Ferox, you can get the brand's stackable pump pre-workout Cannibal Permaswole for half price.
To top it all off, Chaos and Pain also has the coupon code "Ferox20", which gives you an extra 20% off your entire order. Basically, if you're looking to grab Cannibal Ferox Reloaded you can pay $32 for a tub, or spend an extra $16 and get Permaswole as well.