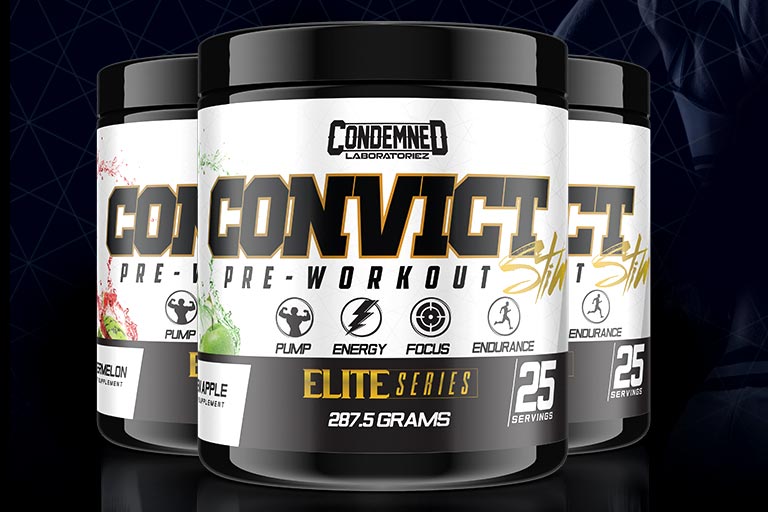 As previously confirmed, Condemned Labz has done a little more than just rebrand its line-up of supplements. It has also changed a few other bits and pieces, with today bringing confirmation of exactly what it's done to its pre-workout Convict, now known as Convict Elite.
At first, it doesn't seem like Condemned Labz has done too much to its pre-workout competitor. However, when you look at its label, there are a lot of things different. Firstly Convict Elite is now a fully transparent product, as previously everything except its stimulants was listed with exact doses.
The next lot of changes comes in Convict Elite's combination of ingredients. Condemned Labz has dropped a total of seven features from the pre-workout including TeaCrine, adrafinil, huperzine A, organic cordyceps, creatine HCl, AgmaPure agmatine, and coconut water. In place of all of those the brand has two new additions with 50mg each of higenamine and Noopept.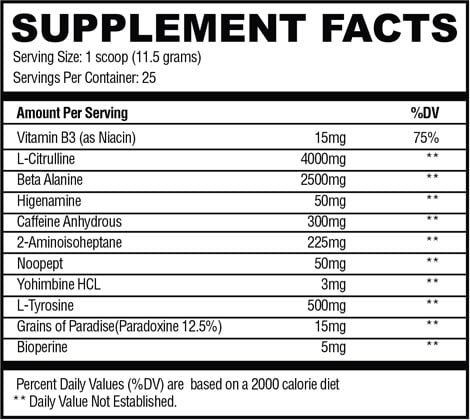 The one other difference in the formula comes with the citrulline, as instead of having 4g of citrulline malate, Convict Elite has 4g of regular l-citrulline. The difference there, of course, is that you get a full 4g of citrulline, whereas before with citrulline malate a good amount of that was malic acid. If it had the common citrulline malate ratio of 2:1 it would have been something like 2.66g of citrulline.
Everything else in Condemned Labz Convict Elite is the same as it is in the original Convict, such as beta-alanine at 2.5g, DMHA now transparently dosed at 225mg, and half a gram of tyrosine.
Despite all the changes the brand still promotes the same complete experience for its pre-workout with increased energy, focus, muscle pumps, and endurance. If you'd like to give Condemned Labz new and improved Convict Elite, it is now available direct from its website for the same price at $44.99 and in the same 25 serving tub size.