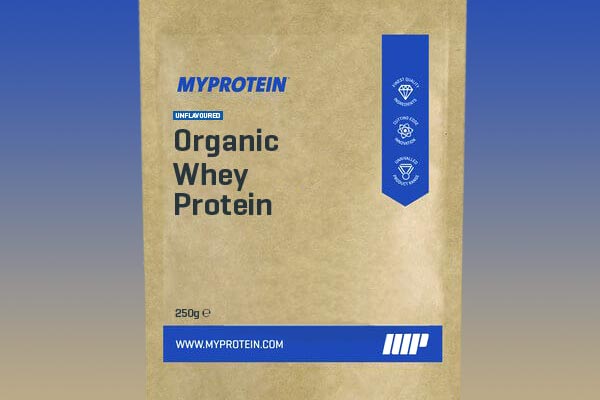 Up until this week, Myprotein fans could only get their favorite brand's Organic Whey Protein formula in the one flavor, although it isn't technically a flavor. Since it arrived the supplement has been available in a convenient Unflavored option, which now sits alongside a couple of actual flavors have.
This week Myprotein has put together two fruit flavors for its Organic Whey Protein menu, both keeping with the product's organic theme and using no artificial flavors or sweeteners. There is Strawberry, made using freeze-dried organic strawberry powder, and Banana, made using air-dried organic banana powder.
The new flavors do have fairly different macros compared to the original Unflavored, most importantly they have less protein. The Strawberry Organic Whey Protein has 16g of protein, 4g less than Unflavored, 3.5g of carbohydrates (2.4g sugar), a gram of fat, and 87 calories. The Banana has 15g of protein, 7g of carbs (4.6g sugar), 900mg of fat, and 98 calories.
At the moment only one of the Myprotein Organic Whey Protein flavors appears to be in stock on the brand's main website (not US), with Banana. We can only assume Strawberry is on the way, as Myprotein does mention it's new on the page, but doesn't have it listed as an option just yet.