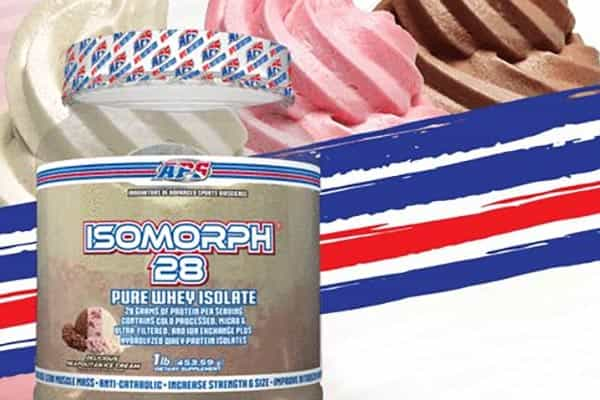 APS Nutrition has shown off its creativity once again with a new flavor for its protein powder competitor Isomorph 28. The new addition to the supplement's menu which already consists of options like S'Mores, Cinnamon Graham Cracker, and Orange Creamsicle, is the three flavor recipe Neapolitan Ice Cream.
The latest from APS is much the same as Gaspari's Precision Protein flavor of the same name, featuring the three traditional Neapolitan tastes separately stacked inside its tub. The unique flavor gives you a couple of options; you could shake it up for a combination of chocolate, strawberry, and vanilla, or use it layer by layer with vanilla, strawberry, then chocolate at the bottom.
Fans can already grab the new Neapolitan Ice Cream Isomorph from a number of places, the best of which right now appears to be A1 Supplements who has a buy one get one deal on the 1lb tub size.