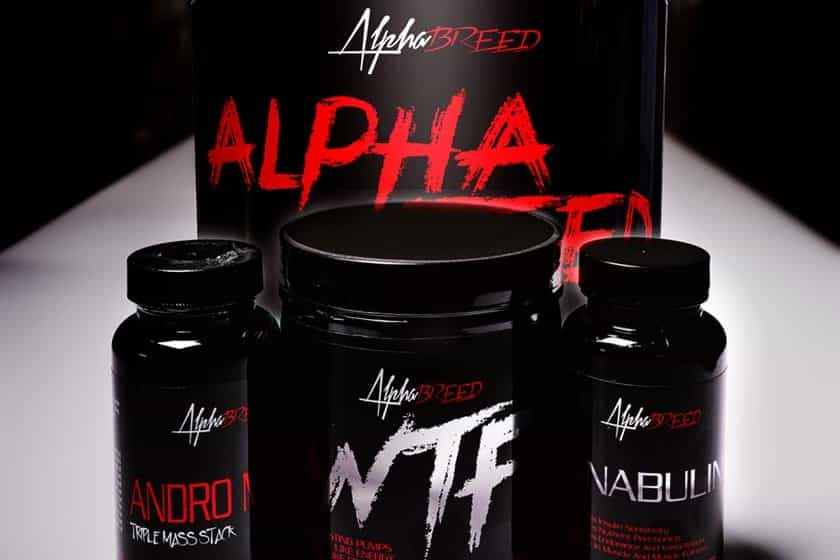 Just four days after officially unveiling its first ever protein powder Alpha Feed, Alpha Breed has made that supplement available for pre-order. There is however a bit of a catch, as you can only get it in the four four piece Savage Stack, not on its own.
While Alpha Breed fans do have to purchase three other products to get their hands on the new protein powder, the brand does it make it very worthwhile. Outside of Alpha Feed, the other items in the Savage Stack are the pre-workout WTF, the nutrient partitioner Anabulin, and the muscle builder Andro Mass, which would usually cost a combined $188.97.
The price on Alpha Breed's Savage Stack is just a dollar more than WTF, Anabulin, and Andros Mass at $189.99, so you essentially get Alpha Feed for free. To make it even more attractive, the brand has also put together the coupon "ALPHA10" for 10% discount, dropping the stack to only $171.
The place to pre-order Alpha Feed is Alpha Breed's official website with orders of the protein due to ship when stock arrives next week on Thursday.