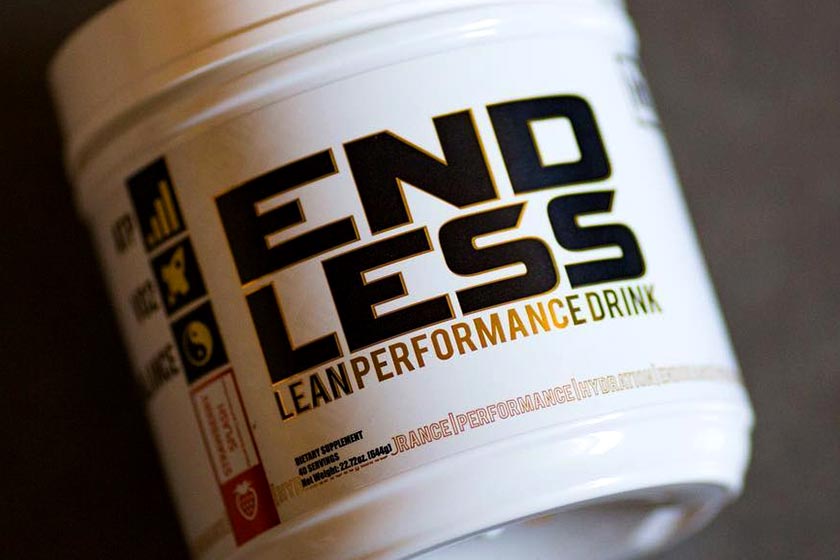 Back before Inspired launched its carbohydrate sports supplement Endless, in fact even before it released an image of the product. The brand confirmed that Endless would eventually be available in two versions, one with carbohydrates and one without. Today Inspired has officially launched its carb free formula that does have a few things in place of the missing ingredients.
Endless without carbs
The name used for the carbless version of Endless is Endless Lean, as the word "lean" is actually on the label of the new supplement although not in a way that openly makes it part of the title. In terms of what Endless Lean is designed to do, it still promises the same effects as the regular Endless, including increased endurance, overall performance, and improved hydration.
The big difference with Endless Lean, as we've known from very early on, is as mentioned, it doesn't have any carbohydrates. It turns out now that Inspired has unveiled the product, we also know that it doesn't have creatine monohydrate like the original Endless, and it has a new ingredient in its place.
Removed ingredients replaced
When you put the labels of both Inspired's Endless Lean and Endless side by side, you'll see that they're identical for every ingredient and dose except for the carbohydrates and creatine. Both of those features are removed for Lean, with 300mg of ashwagandha per serving taking their place.
Limited time 30% off
You can now get Endless Lean direct through Inspired's own online store for the same price as the regular Endless at $55.99, for twice as many servings per tub with a total of 40. The supplement also comes in the same one flavor as the carbohydrate version in Strawberry Splash.
If you are interested in giving Endless Lean a try, Inspired has put together a limited time coupon code exclusively for our readers. If you purchase Lean, be sure to use the coupon code "STACK3D30" and you'll get 30% off, dropping the product to $39 a tub. You will also want to act fast with that coupon as it does expire midnight this Sunday.