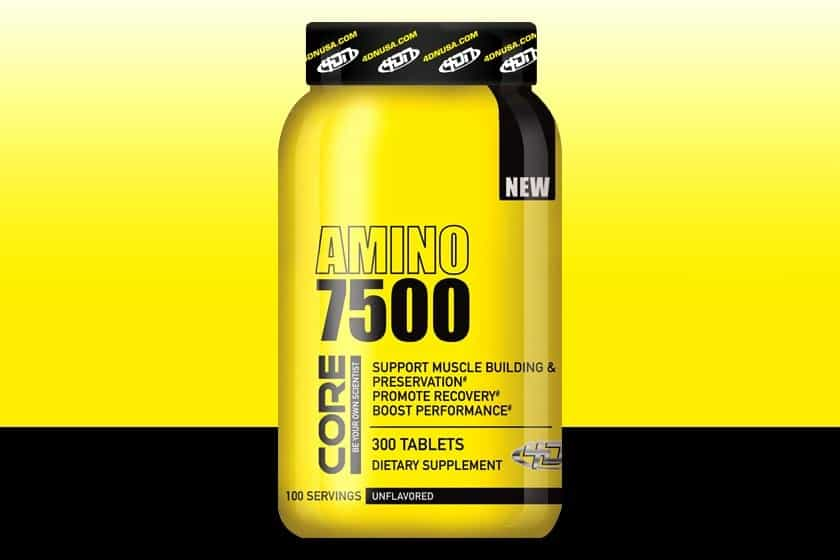 It's been almost two years since we've had anything to talk about for 4D Nutrition, the brand with a mostly simple selection of supplements. Now, after all of this time it looks like 4D finally has something new worth sharing.
It is 4D Nutrition's basic family of products that is getting another member added to it with a formula called Amino 7500. Much like all of the brand's other straightforward supplements, the new 4D Amino 7500 packs just short of 7.5g of 18 different aminos acids, sourced from whey concentrate and free form arginine and glycine.
The first new 4D product in well over a year promises to help with recovery and muscle building and is launching sometime soon in the one 300 tablet size.