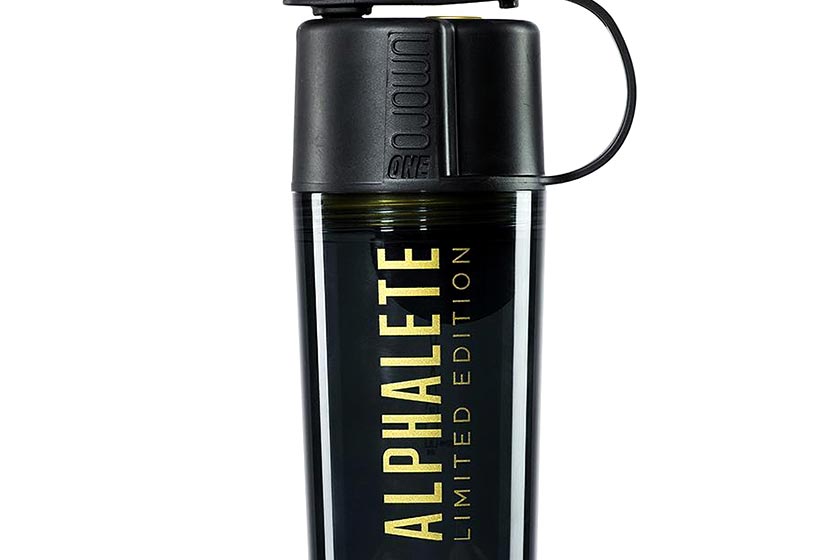 Just as it did a few months back at the end of last year, Umoro has once again teamed up with the clothing company Alphalete. The result is another limited edition Alphalete Umoro One shaker, that is a little different from the white on black product launched in 2016.
Umoro has mixed things up for its second Alphalete shaker keeping the cup black but changing the print color of the product to a stylish gold. The shaker brand is saying those interested in grabbing the limited edition shaker will want to be quick, as the last one sold out in only three minutes.
The limited edition black and gold Alphalete Umoro shaker is due to be released later today at exactly 10AM Central Time, which is three hours from now. Also like the last Umoro and Alphalete collaboration, this one is going to be available for purchase from both brand's websites.