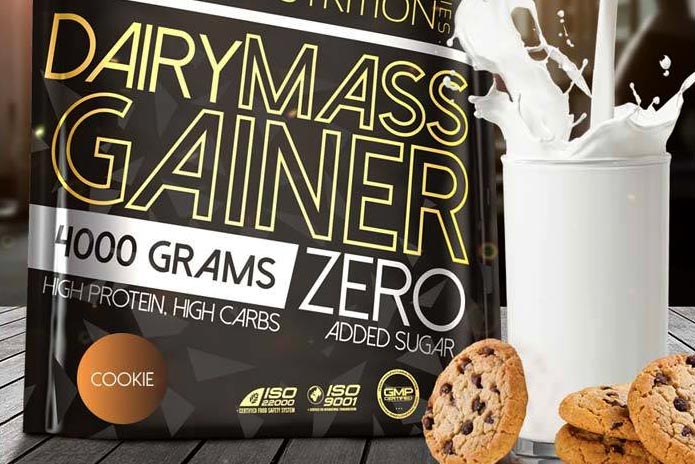 Details behind GN Labs' all-new mass protein formula Dairy Mass Gainer, have been released this week along with the supplement itself. The product was first unveiled a couple of months ago back in May where the European brand released only a few pieces of information.
Dairy Mass Gainer macros
We'll start our GN Labs Dairy Mass Gainer breakdown with all of the supplement's nutrition numbers. Each of its large 150g servings provides 33g of protein from whey concentrate and isolate, 59g of carbohydrates from natural sources such as quinoa and oat flour, 21g of fat (4.7g saturated), and a solid 591 calories.
Customizing and extras
For those of you that prefer your protein closer to the 50 or 60g mark, Dairy Mass Gainer's servings are made up of three scoops, so it's relatively easy to customize the macros. For example, you could bump it up to five scoops instead of three, which would them get you 55g of protein, almost 100g of carbohydrates, 35g of fat, and just short of 1,000 calories at 985.
On top of all the new GN Labs mass protein's macros and ingredients, Dairy Mass Gainer also comes with a few bonus features. The product's list of extra ingredients includes CLA for weight management, bovine colostrum powder, added digestive enzymes to help with absorption of the formula, and additional vitamins and minerals.
Four 26 serving flavors
Like with most of GN Labs' latest innovations, Dairy Mass Gainer has been made available for purchase first through the retailer Gigas Nutrition. Those within the store's shipping reach can now grab the supplement from there for €39.90 in four 26 serving flavors with Banana, Cookies & Cream, Strawberry, and Vanilla.