Undeclared synephrine and extra caffeine found in Fluffy Unicorn
Jul 18th, 2017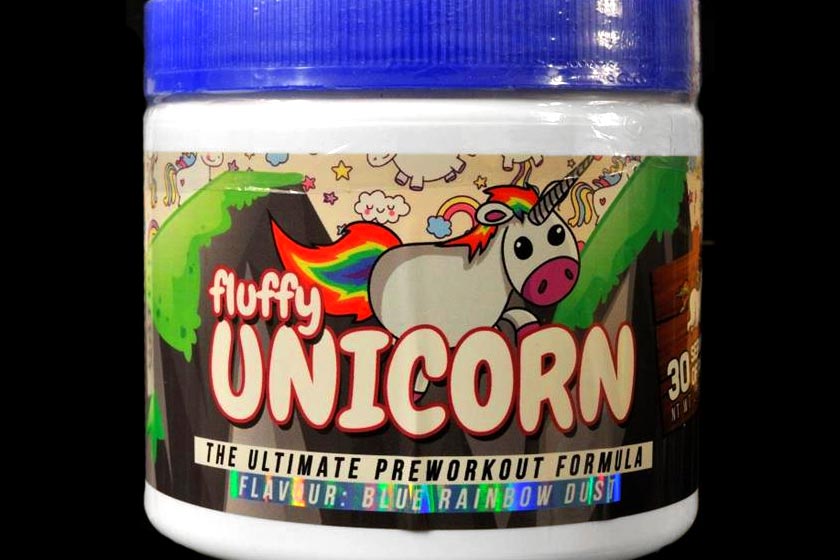 Health Canada has issued a warning in regards to an unauthorized pre-workout supplement previously available in the country called Fluffy Unicorn. While we are familiar with a lot of different products, Fluffy Unicorn is not one we've ever come across before and is not to be confused with the gummy bear flavored Pre-Workout Magic from Unicorn Muscle.
Health Canada reports that the supplement Fluffy Unicorn may pose serious health risks. According to the organization, when tested the pre-workout contained undeclared synephrine and a higher amount of caffeine than the 200mg claimed on the product's label.
Fluffy Unicorn was seized by Health Canada from the supplement retailer Shop Santé in Laval, Quebec. The store also previously had the product for sale on its website at this link for $59.99 per 30 serving tub, although the page is now no longer online.
You can read Health Canada's complete alert announcement at healthycanadians.gc.ca where it goes into more detail on the topic including what those affected should do.