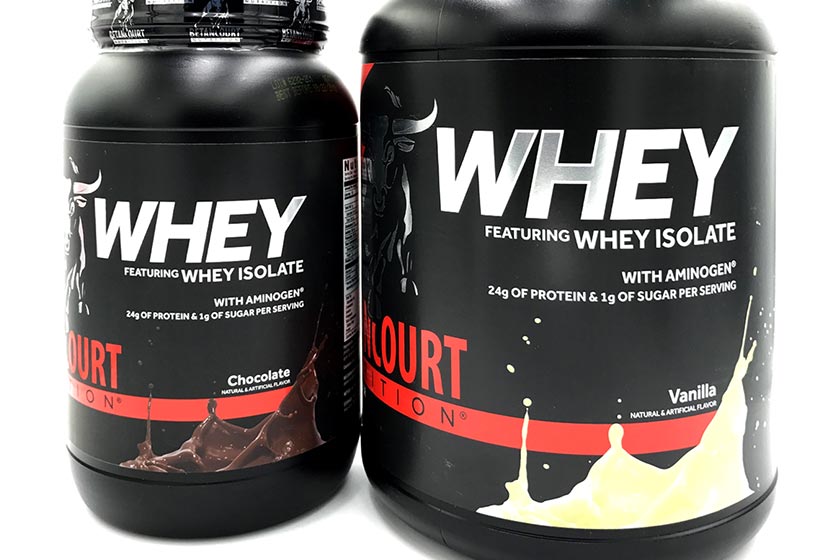 We've seen a lot of great supplement deals from Pharma Soup since it launched late last year including 2lbs of Con-Cret Whey for $10 and stacks of Alpha Amino and C4 for $16. To round out this week, the sale website has done it once again with what might be its best protein powder promotion yet.
Currently available through Pharma Soup is a massive 7lbs of Betancourt Nutrition's whey concentrate and whey isolate formula Betancourt Whey. The 7lbs comes in the form of a 5lb and 2lb tub with the 5lb being Vanilla flavor and the 2lb in your choice of either Chocolate or Vanilla.
The 7lb bundle gets you a total of 106 servings of Betancourt Whey and is only available at pharmasoup.com through until Sunday or all 90 packs are gone.