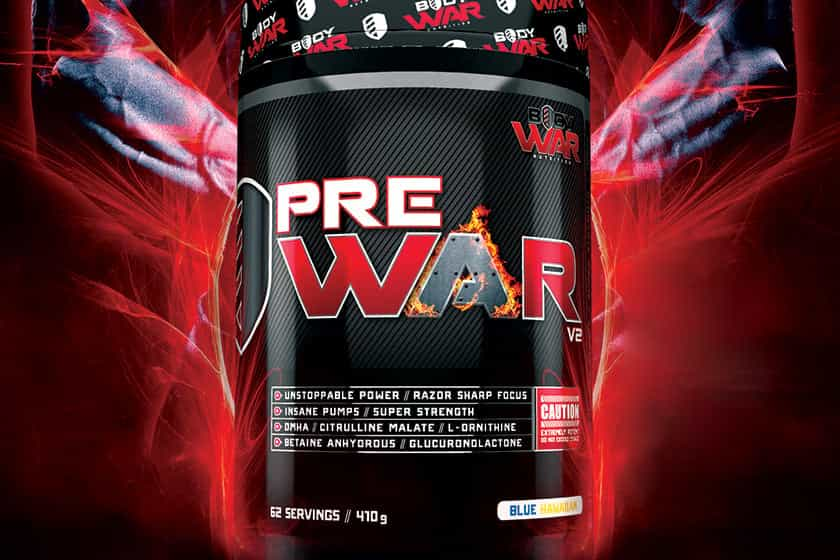 The Australian supplement company Body War recently did something we've seen it do several times before, and that is reformulate one of its current products. The supplement getting an upgrade is its well-known and now very powerful pre-workout, PreWar, officially titled PreWar V2.
The last time we saw Body War alter its flagship pre-workout formula was back in the second half of 2015, when it dropped AMP citrate and dendrobium for six new ingredients, as well as maintained a few features. The new sequel PreWar V2 is a similar kind of reformulation with some elements no longer in the mix, most notably creatine, and some all-new ones added.
New DMHA powered formula
Body War's updated product packs a relatively strong combination with a wide variety of ingredients for increased performance, enhanced energy, and improved mental focus. In total it has 14 different features to it with the heavier, more performance and endurance ones being 2.9g of beta-alanine, 2.2g of citrulline malate, 1.2g of ornithine, 1.1g of betaine, and a gram of taurine.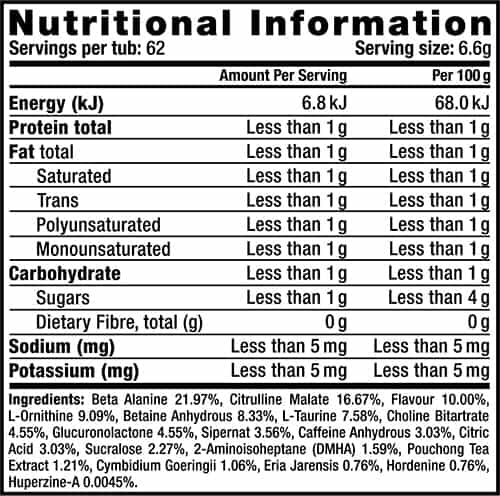 The second half of the PreWar V2 formula is where all of its energy and focus comes from, including a lot of powerful stimulants. Rounding out the pre-workout is 600mg each of choline bitartrate and glucuronolactone, a hefty 400mg of caffeine, 210mg of the intense and reliable DMHA, 160mg of pouchong tea, 140mg of cymbidium goeringii, 100mg each of eria jarensis and hordenine, and 600mcg of huperzine A.
Body War's new and improved pre-workout definitely looks like it has enough to deliver a more intense experience, mostly because it has a bigger 400mg hit of caffeine and a solid dose of DMHA. There are quite a few other ingredients in the mix, but based on the label it seems like the energy and focus will be the supplement's strongest effects.
Now available in Australia
Anyone in Australia can already find Body War's sequel pre-workout PreWar V2 available for purchase from retailers. In comes in the one 62 serving tub, or 31 servings if you want the doses mentioned above, with plenty of flavors to choose from in Blue Hawaiian, Citrus Fruits, Fairy Floss, and Strawberry Pine.