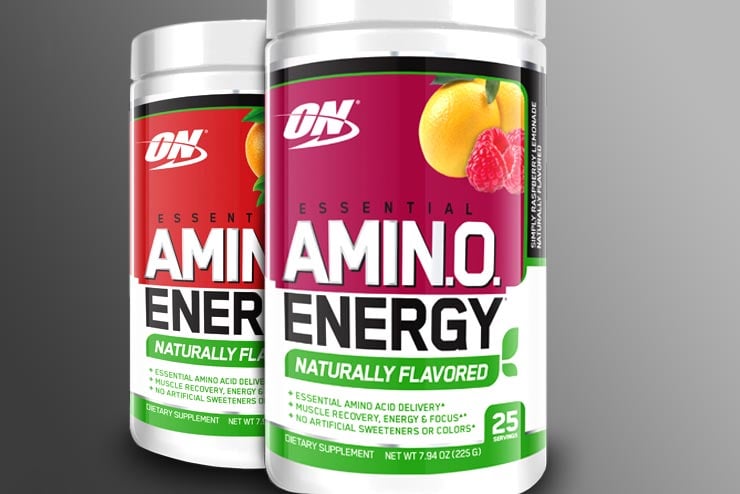 A few months ago Optimum Nutrition fans may remember details surfaced on a new spin-off supplement from the brand with a natural version of its long running AmiNO Energy called AmiNO Energy Free. Since posting about the product back in March, we have yet to see or hear anything more about it until this week.
Optimum's AmiNO Energy Free has now resurfaced featuring a slightly different look and name. The supplement appears to have dropped the title AmiNO Energy Free in favor of the more obvious AmiNO Energy Naturally Flavored. The main idea of the product still seems to be much the same, featuring an energized amino acid formula without any artificial colors or flavors like the original.
While we don't yet have any details on when AmiNO Energy Natural is due to release, seeing as it has shown up again we can only imagine it's now a little closer to being available. We can also confirm it is coming in four different 25 serving flavors with Simply Raspberry Lemonade, Fruit Punch, Peach Tea, and Watermelon.