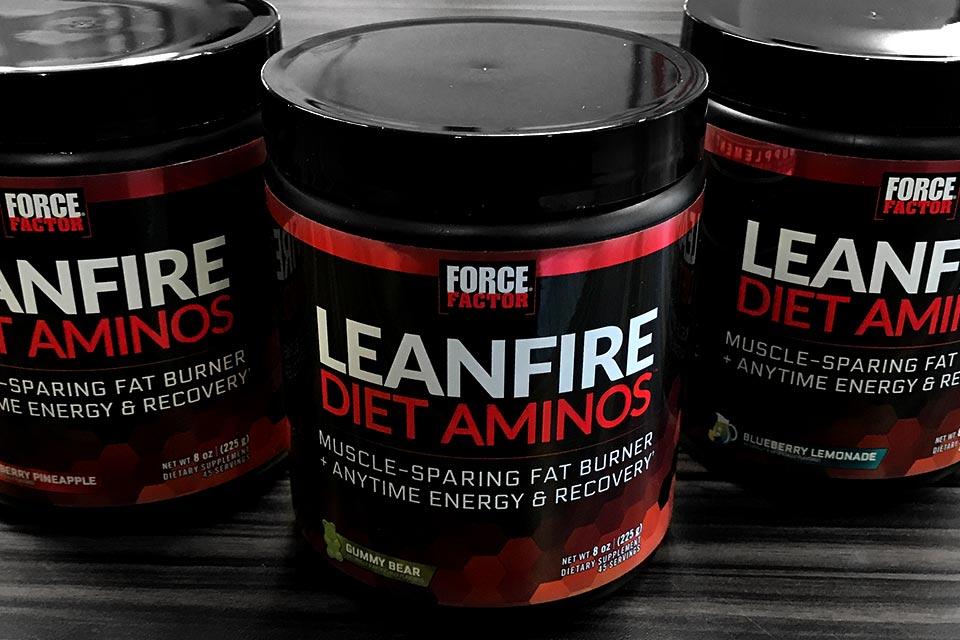 Earlier this month we got a pretty good look at Force Factor's latest entry into its weight loss LeanFire Series, LeanFire Diet Aminos. We were able to share almost everything you needed to know about the supplement including what it looks like, what it's designed to do, and what ingredients it uses.
Today we have a bit of an update on the product, confirming all of the other little details we didn't know. The fat burning amino which combines BCAAs, theanine, caffeine, and green coffee bean is going to be available in three different 45 serving flavors. Those flavors are the previously previewed Gummy Bear and the slightly less creative recipes Blueberry Lemonade and Strawberry Pineapple.
Force Factor's new LeanFire Diet Aminos is due to be launched exclusively through the major retailer GNC. A full-size 45 serving tub is going to cost you $44.99, with the supplement itself currently expected to hit store shelves sometime in the month of September.