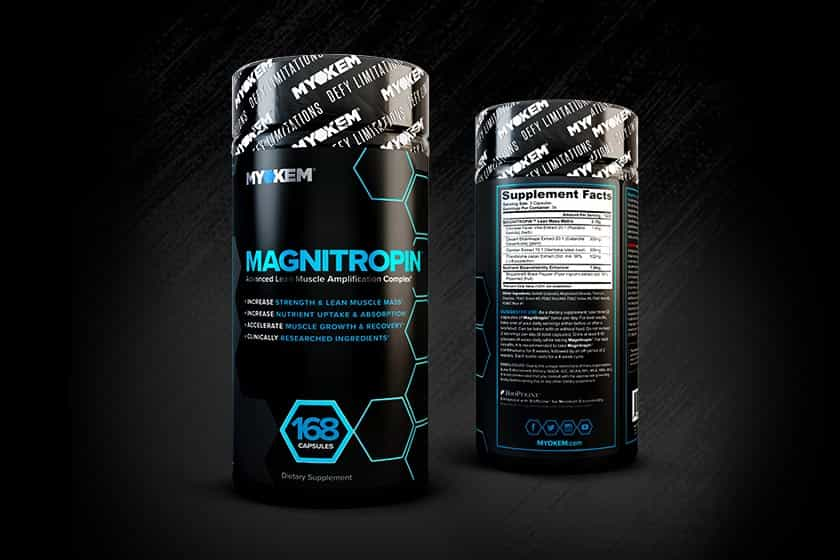 At the end of last month one of our favorite supplement companies reintroduced itself, with a rebranded and reflavored version of its packed out BCAA competitor mTOR Pro. That brand was Myokem, who is now back again relaunching another one of its products with a handful of changes.
Unlike with mTOR Pro, Myokem has altered its muscle building Magnitropin formula, however only slightly. Ingredients wise, everything in the supplement is the same, except for the absorption enhancer BioPerine black pepper which is now at 7.5mg per serving instead of 15mg. Being such a minor modification, the new Magnitropin should perform exactly like the original.
As for the changes made outside of Magnitropin's combination of ingredients, the product has been rebranded with the same look as the new mTOR Pro. Myokem has also switched it to a fully transparent label, listing exact doses of each of its five main features, and added in eight extra servings, so a full bottle lasts a more typical 28 days.
You can now purchase Myokem's slightly updated Magnitropin through its own website as well as the major online retailer Bodybuilding.com. Despite the brand giving the supplement 16% more servings, it does still cost the same as it previously did at $54.99 at both of the locations mentioned.