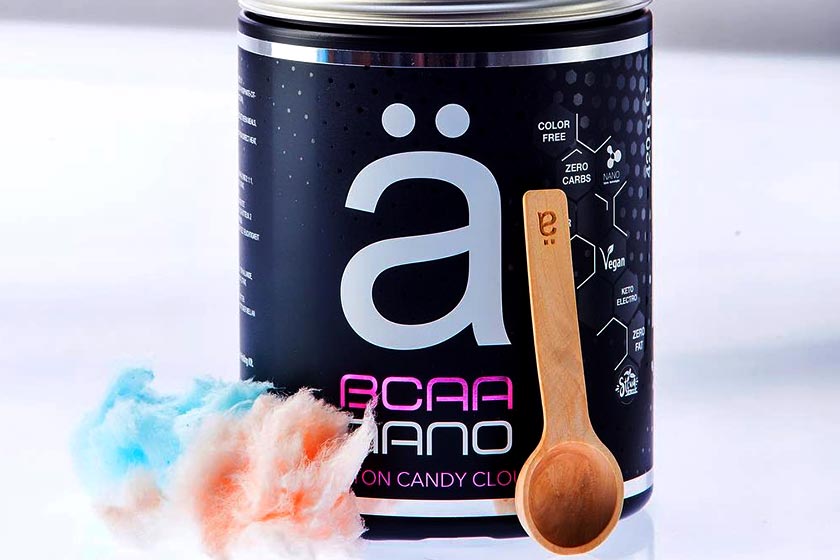 New supplement companies seem to be appearing in numbers almost every week, but very few bring anything unique to the market. Whether it be an impressive formula, a new type of product, or a creative angle, brands that stand out are relatively rare. This week we've been introduced to one of those unique newcomers with a company called ä.
While the single Latin letter title is unique enough as it is, ä's creativity doesn't end there. At the moment the brand has just the one supplement available with the obviously named nano produced, vegan BCAA formula called Nano BCAA.
The main feature of the product is, of course, its BCAAs which are at the usual dose of 5g per serving and a typical 2:1:1 ratio. Like a lot of other BCAA competitors, Nano BCAA also includes electrolytes for improved hydration with a 360mg Nano-Syn keto-electrolyte blend of sodium, calcium, and magnesium.
A couple of other interesting features of ä's Nano BCAA are that it's naturally flavored and that it doesn't have a traditional plastic scoop inside its tub. The brand has instead decided to go with a handcrafted birch wooden scoop measuring 3g, with two scoops getting you a full 6g serving supplying 5g of BCAAs.
You can read more about the unique supplement company ä and its one and only product Nano BCAA on its website at nanobcaa.com. It doesn't look like you can purchase anything from there, but it does confirm that the supplement is available in six 70 serving flavors with Peach Ice Tea, Super Pear, Wild Berry Smash, Cucumber Lime Water, Cotton Candy Cloud, and Lychee Lime Crush.