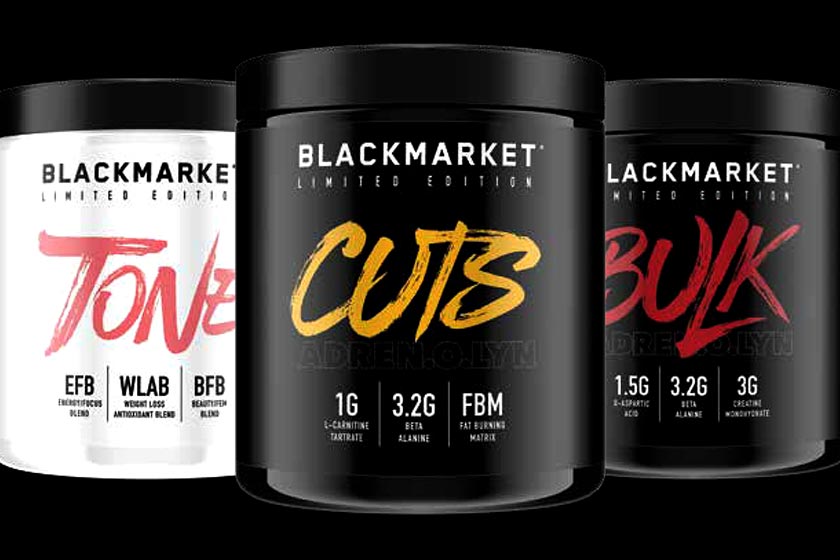 Only one day after yesterday's announcement that Black Market would soon be available online at Suppz, the brand has arrived on its website. The retailer is now stocking all of its complex products including the pre-workouts AdreNOlyn Bulk and Cuts, Fierce Tone, Fit, and STIM, and the recently released Recovery Amino.
As promised, Suppz has all of Black Market's supplements at relatively competitive prices, or at least cheaper than the underground brand's own website. The AdreNOlyns, Fit, and Fierce Tone are all $10 less, with STIM and Recovery Amino just $4 cheaper. While those prices certainly aren't bad, for a limited time Suppz is running a massive sale in celebration of Black Market now being available through its online store.
From today through until next Friday you can get 20% off the entire Black Market line-up using the coupon code "BML20". That obviously discounts the products even further and is well worth taking advantage of, especially if you've been wanting to give the brand a try.