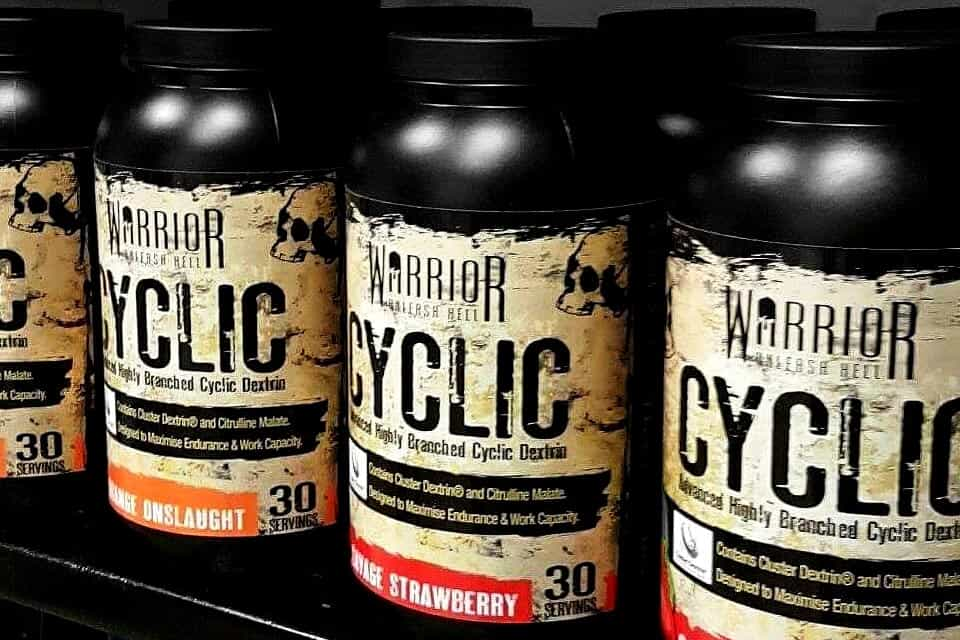 The UK company Warrior Supplements has added a new basic product to its lineup this month, featuring a straightforward, but powerful combination of two reliable ingredients. The name of the supplement is Warrior Cyclic, which immediately gives away what one of its two ingredients is.
To enhance intra-workout muscle pumps and stamina, as well as improve recovery, Warrior has combined the power highly branched cluster dextrin and citrulline malate. The exact amounts of the ingredients in each serving of Warrior Cyclic are 21g of Cluster Dextrin HBCD and 3g of citrulline malate at a 2:1 citrulline to malic acid ratio.
Each tub packs a total of 30 servings with two tastes to choose from at the moment in Savage Strawberry and Orange Onslaught. One of the best places to purchase the new product in Warrior's local UK market is Bodybuilding Warehouse, where Warrior Cyclic currently costs £29.99 per tub.