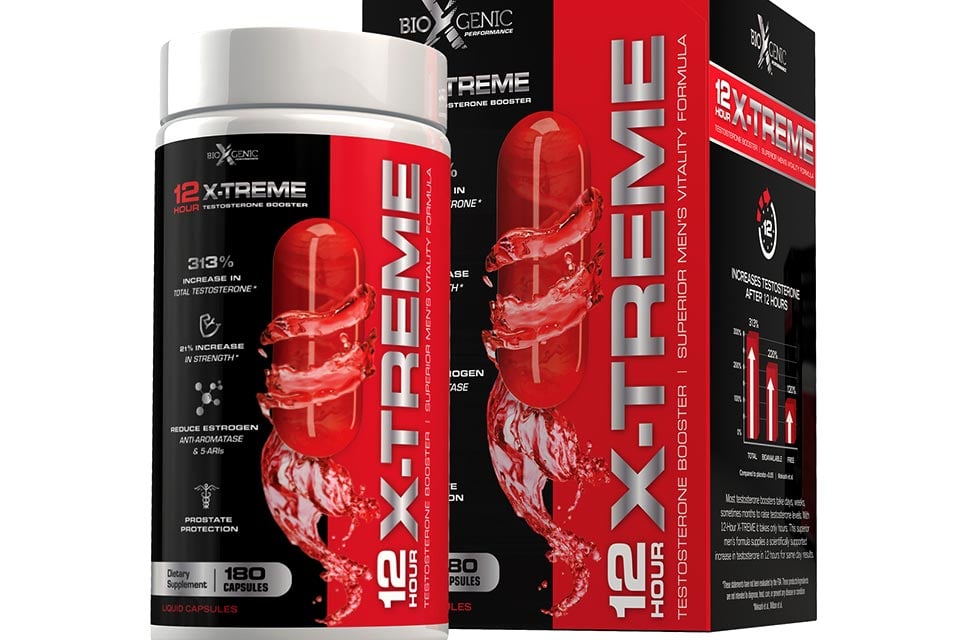 The widely available supplement company BioXgenic has expanded its family of products with its most advanced supplement to date. The name of the new release is BioXgenic 12 Hour X-Treme, which is designed to boost testosterone, increase strength and energy levels, as well as reduce estrogen. The product is also infused with prostate protection and liquid capsule technology, two things you won't find in any of its other formulas.
As for the ingredients behind the latest release, BioXgenic 12 Hour X-Treme comes with a rather large six-capsule serving featuring a variety of classic and proven testosterone boosting ingredients. Some of the highlights from the formula include 600mg of TestoSurge fenugreek, another 600mg of maca, 100mg of safed musli, 140mg of olive extract, and ZMA.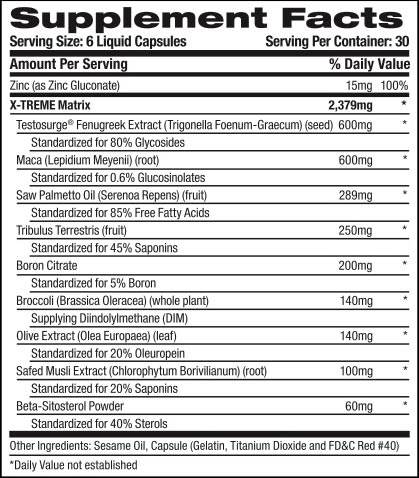 You can already find BioXgenic's new 12 Hour X-Treme over at the Vitamin Shoppe, where it is now in stock and available for purchase. From the retailer, a full-size 30 serving bottle of the product will cost you $99.99, although it does have ways where you can make that a little cheaper. On-the-go blister packs are also going to be in stores packing a single six-capsule serving.