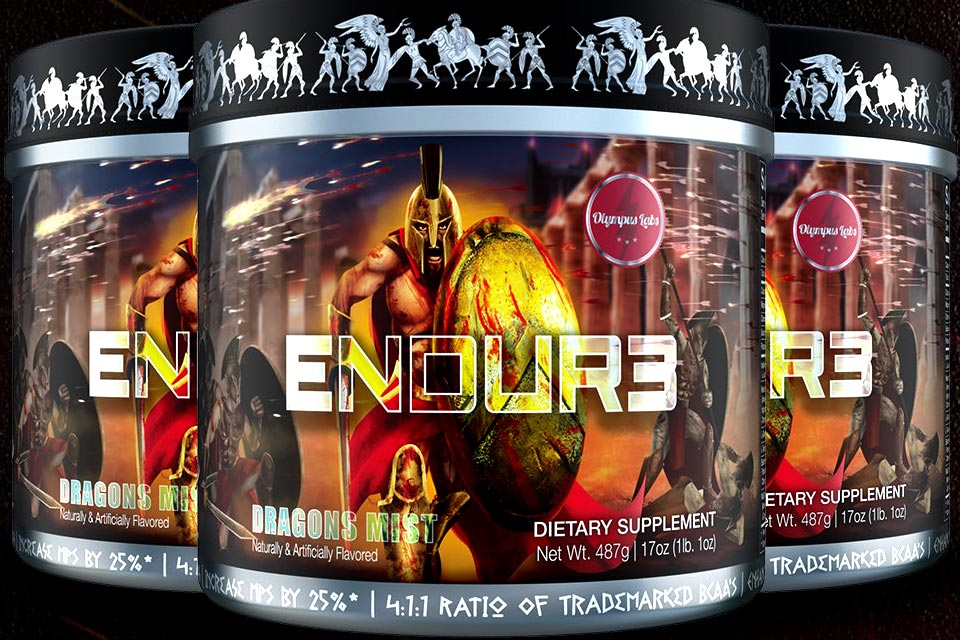 Two days ago we posted about Olympus Labs' highly anticipated muscle building pump formula Ep1logue becoming available at Strong Supplement Shop. The top-rated brand's other new product Endur3, has now also made its way out to stores and is available for purchase.
Two of the places Olympus Labs fans can go to get their hands on the powerhouse recovery product Endur3, are Strong Supplement Shop and Arena Supplements. Both locations have the new release for the same price at $35 for a full 30 serving tub.
The one small difference between the two stockists at the moment is that Strong Supplement Shop has four of Endur3's five flavors available, whereas Arena has three. Much like Olympus Labs' pre-workout Re1gn, the Endur3 menu is made up of a number of unique flavors with Unicorns Blood, Tropical Thunder, Krusherz, Dragons Mist, and Snake Venom.