Insane Labz unveils its carbohydrate pre-workout Pennywise
Sep 14th, 2017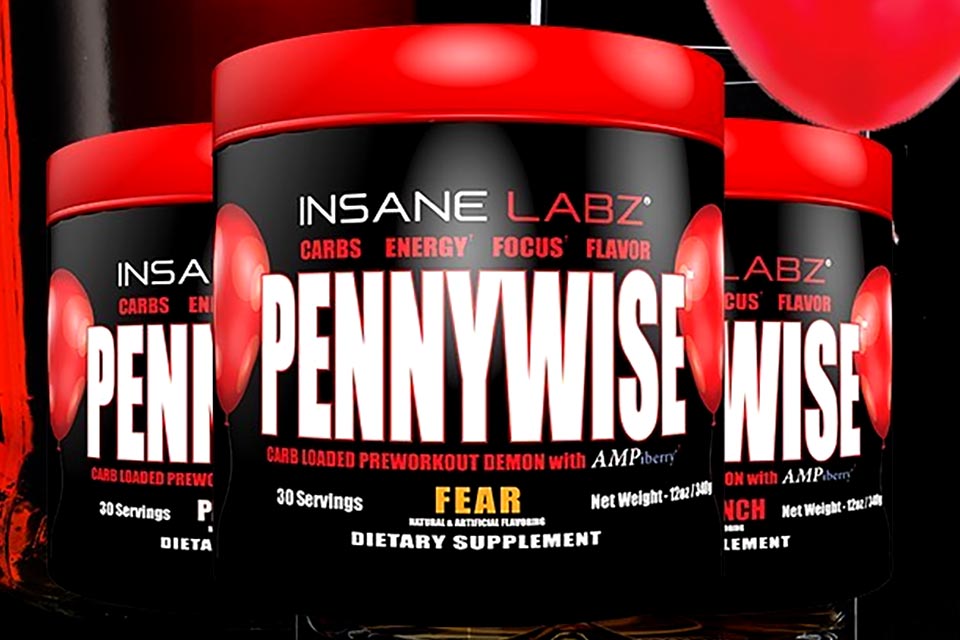 With all the hype currently around the new film It, the latest supplement reveal from Insane Labz doesn't come as too much of a surprise. Despite already having a list of upcoming products longer than most brand's entire lineups, today Insane Labz has introduced another new one with a supplement called Pennywise.
Like with a lot of the brand's recent product unveilings, all that's been released for Insane Labz presumably horror clown inspired Pennywise, is a preview picture. In that picture, we get a handful of details for the supplement including its category, effects, and two of its main ingredients.
So far we can confirm that Pennywise is another pre-workout from Insane Labz promoting improved energy and mental focus. As for the couple of features that we know of, the product is said to have carbohydrates as well as AMPiberry juniper berry, which can be found in a lot of the brand's other pre-workouts.
While we do have a good idea on the release of a lot of Insane Labz other upcoming supplements, nothing has been mentioned yet about when Pennywise will be making its way out to shelves. Fortunately, the brand has so many other releases lined up that fans are not going be short on excitement.