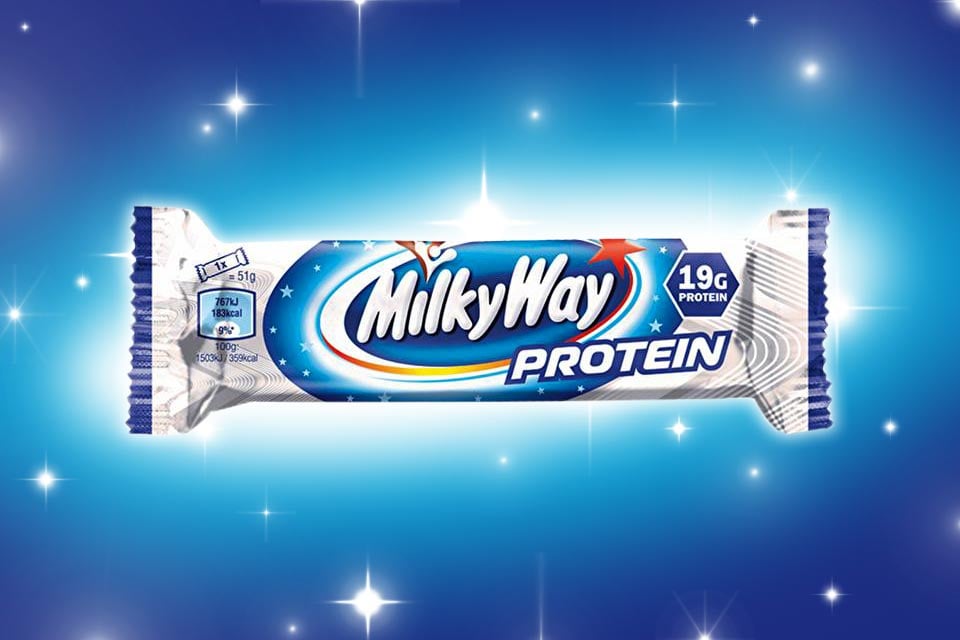 The Mars candy company's fourth edible protein competitor the Milky Way Protein Bar, is now officially available over in the UK. It sits alongside the brand's other real candy inspired protein snacks with the Mars, Snickers, and Bounty protein bars.
Milky Way Protein nutrition
With the launch of the Milky Way Protein Bar, has also come all of the details everyone has been asking for, the product's nutrition profile. The bar itself weighs in at 51g each, with a reasonable 19g of protein mostly coming from milk protein and whey concentrate.
The other major macros in the new Milky Way Protein Bar include 18.6g of carbohydrates with 10.1g of that sugar, 4.1g of fat (1.1g saturated), for a relatively low total of 183 calories. It is also worth mentioning that the Milky Way Protein Bar does have a small amount of hydrolyzed collagen in it, similar to the other Mars protein snacks and something we have gone in detail about before.
Available for £1.95 a bar
One of the many UK locations that have just shown up with stock of the candy bar inspired Milky Way Protein Bar is Predator Nutrition. You can now purchase it from the retailer online at predatornutrition.com in boxes of 18 for £34.99, which works out to around £1.95 a bar.