Sinister Labs' delicious new protein snack that the brand says is "insane tasting" has officially introduced itself today. The functional food company's new release is called SinFit, which is a double layer protein bar packing a solid nutrition profile.
Four traditional flavors
To start things off, Sinister Labs has introduced SinFit in a total of four different flavors, all being rather traditional protein bar recipes. There is Chocolate, Caramel, Cinnamon, and Peanut Butter Crunch. The product looks to have a similar style to the likes of FitCrunch and MusclePharm's Combat Crunch, but by the sounds of things tastes quite different.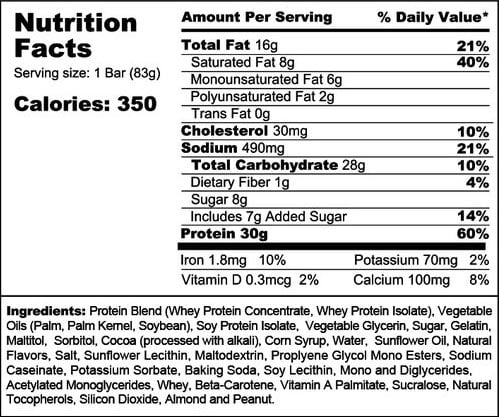 SinFit nutrition profile
As for the macros behind the new SinFit, it falls on the heavier side powered by a strong 30g of protein per bar, primarily coming from a blend of whey concentrate and isolate. The other major nutrition numbers in the bar include 28g of carbohydrates with 8g of that sugar and a gram fiber, 16g of fat (half saturated), and a total of 350 calories.
Shipping September 20th
Currently, Sinister Labs' SinFit is only available for pre-order directly through its website at sinisterlabs.com. Individually the protein bar will cost you $2.99, with a full 12 bar box saving you a little bit extra at $34.99. All pre-orders are expected to ship in just over one week from now on Wednesday the 20th of this month.