Proccor makes a couple of changes for its new Ultra Octane
Sep 8th, 2017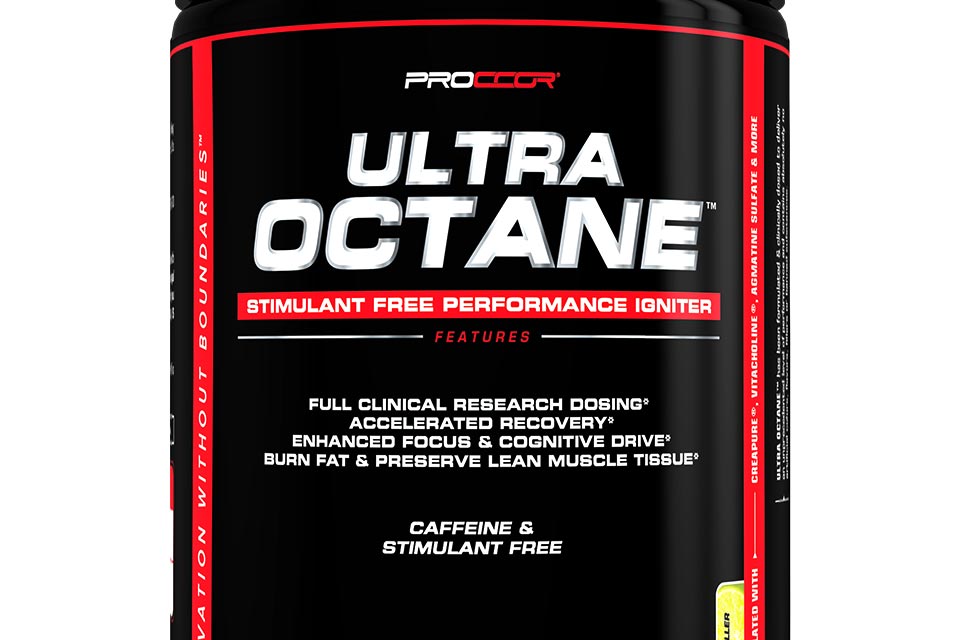 Proccor has revealed that its stimulant free pre-workout supplement Ultra Octane is about to get a couple of formula upgrades. Basically, nothing major has been changed in the product, it's just getting a different form of one ingredient and a better ratio of another.
The first change is with Ultra Octane's citrulline malate, which is still at 6g per serving but is now reacted and fermented citrulline malate at a 2:1 ratio. The original had a ratio of 1:1, so fans will be getting more of the pump ingredient citrulline with the update. Second is the agmatine, where Proccor has swapped in the high quality, plant sourced Agmapure agmatine at the same 750mg per serving.
According to the brand, its new and improved Ultra Octane will be dropping very soon. If it's like any of Proccor's previous releases, fans will want to keep an eye on its official website as that is where it'll likely be available first.