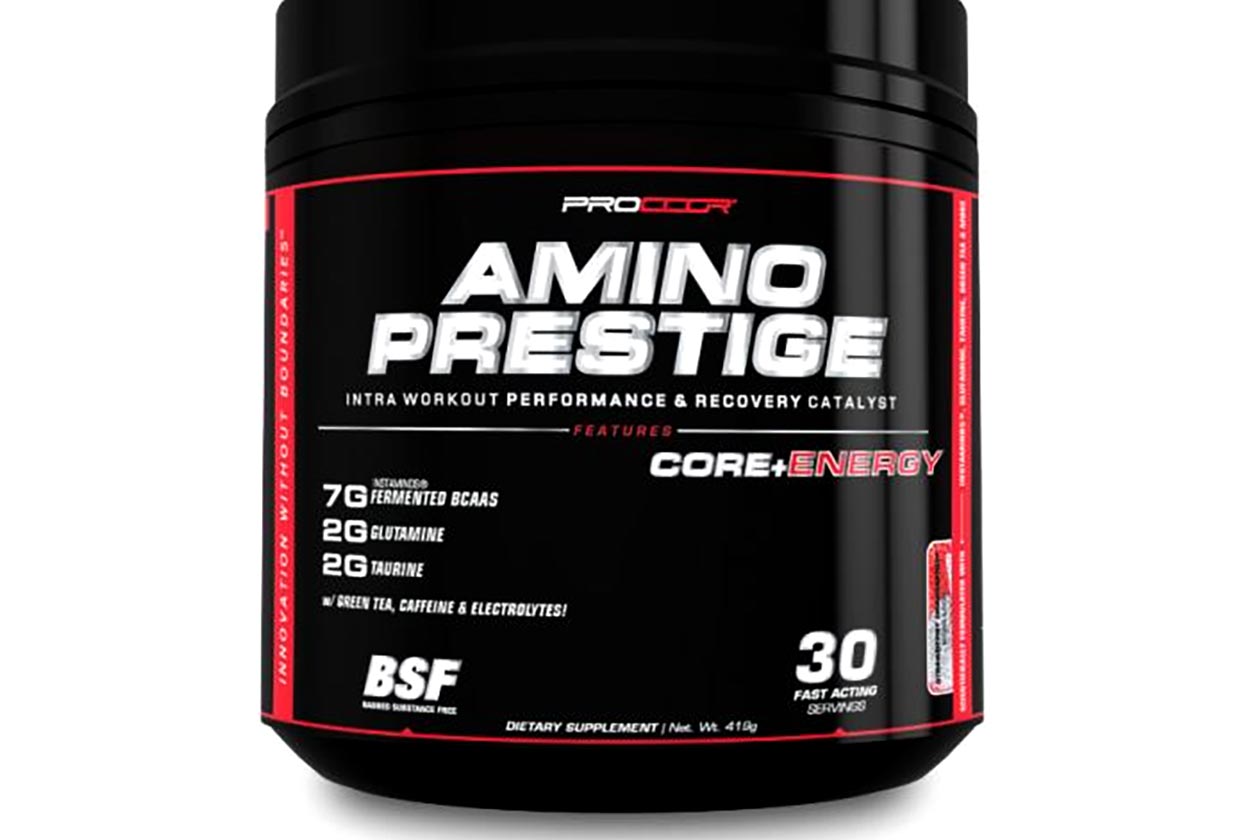 While there are brands that put together special flavors for specific supplements for specific parts of the world, there are also some that put together exclusive supplements. Proccor is now one of those brands that do that, as over in Switzerland it now has an exclusive product called Amino Prestige Energy.
As you could probably tell by the name of the supplement, Proccor's Amino Prestige Energy is a spin-off of its original amino competitor Amino Prestige. It's essentially an energy infused version, which features a lot fewer aminos than the regular Amino Prestige to make room for its energy boosting ingredients.
Much like the original, Amino Prestige Energy packs a solid dose of BCAAs at 7g per serving and the usual 2:1:1 ratio. The exclusive product also includes 2g each of taurine and glutamine, electrolytes, and to ensure it delivers on its energy title, 100mg of caffeine and 50mg of green tea.
As mentioned earlier, Proccor's Amino Prestige Energy isn't something you're going to find here in the US. It is exclusive to the country Switzerland and its supplement retailer Melsfit, where the energized amino is currently available in the one 30 serving tub size.