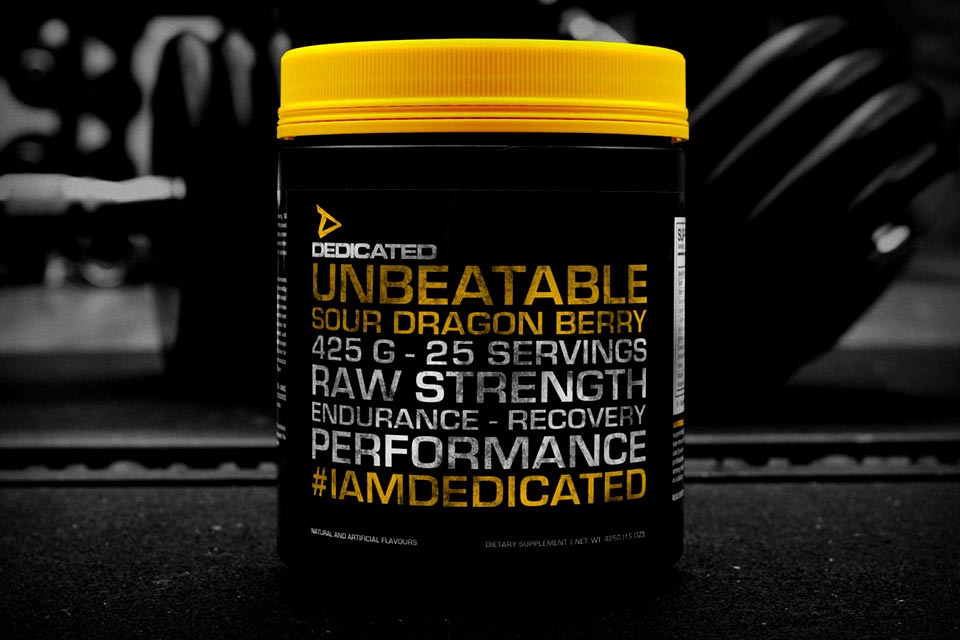 Dedicated Nutrition's long-awaited Unbeatable is here and is currently making its way out to retailers across the UK and Europe. The big question all along with this supplement has been what actually is it, as the brand specifically said it's not a pre-workout, pump product, creatine, or stimulant formula.
For strength and performance
Basically, the new Dedicated Unbeatable is an everyday use supplement that the brand says it designed for brute force, raw strength, limitless performance, muscle building, and record-breaking endurance.
The idea is you take Unbeatable much like a creatine product or other essential formula, using it on both training and non-training days. According to Dedicated, you should notice benefits within the first few days of using it with things like increased reps and strength.
Dedicated Unbeatable formula
To ensure Dedicated Unbeatable comes through on its promising list of effects, it packs six main ingredients, all of which are relatively solid doses. Two of those six are tried and true ingredients, with the other four all branded, patented ingredients.
The strength, performance, and pump enhancing features are 8g of citrulline malate, 4g of betaine, 2g of the PeakO2 performance blend, 600mg of KSM-66 ashwagandha, and 150mg of ElevATP. Dedicated has also thrown in AstraGin at 100mg per serving to enhance the uptake of the entire formula.
Available in the UK and EU
As mentioned earlier, Dedicated's new powerhouse performance and strength builder Unbeatable, is currently making its way out to retailers across the UK and Europe. Those fortunate enough to be in those areas can expect to see the latest from the top rated brand available in the one 25 serving tub size, and in the one Sour Dragon Berry flavor.