Originally we had planned on having this post actually be a review of the Rice Krispie like treat from Enlightened called Marshmallow Treats. We recently grabbed a few when we came across them at GNC, although it now looks like that review is on hold for a bit.
After sharing a short summary of our thoughts on Enlightened's Marshmallow Treats, we actually got a reply from the brand itself. It turns out there are actually two versions of the protein snack currently on the market. There is a new and an old, with the newer recipe presumably being better and the old being what we got from GNC.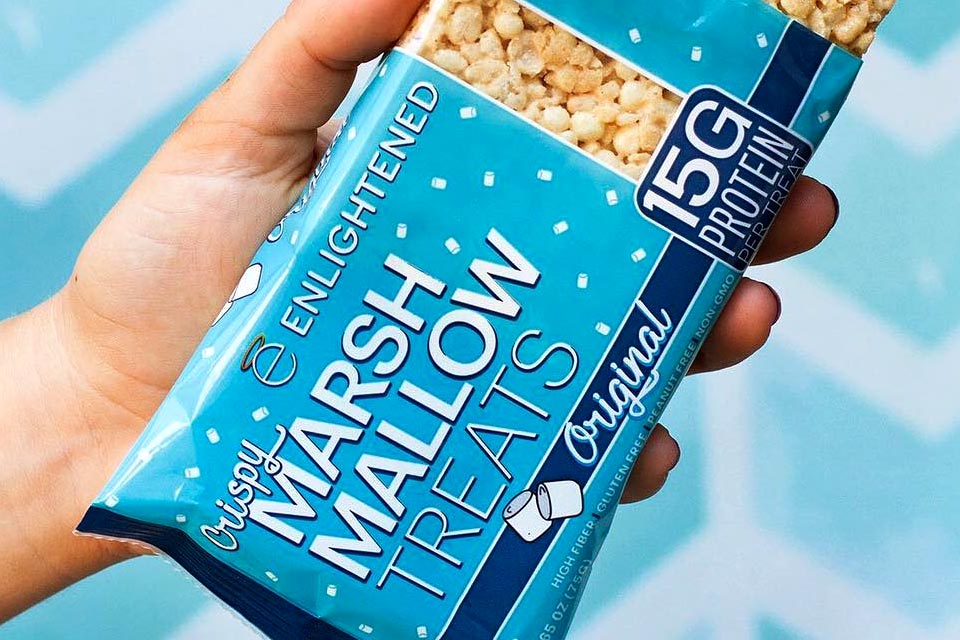 In order to keep things fair, we'll be venturing out to find the updated Marshmallow Treats for our review, instead of basing it on what we have. As mentioned we initially purchased the product from GNC, however, Enlightened has advised us to visit the Vitamin Shoppe for our best chance at the new version. The brand also says it can be easily identified by having an expiration date of November 2018 or later.
Hopefully, the updated Enlightened Marshmallow Treats are worth the effort, mostly because the ones we purchased aren't all that impressive. While they are edible, they pale in comparison to the other high protein Rice Krispie like treats on the market such as BSN's Protein Crisp and the Ooh Snap Bar.