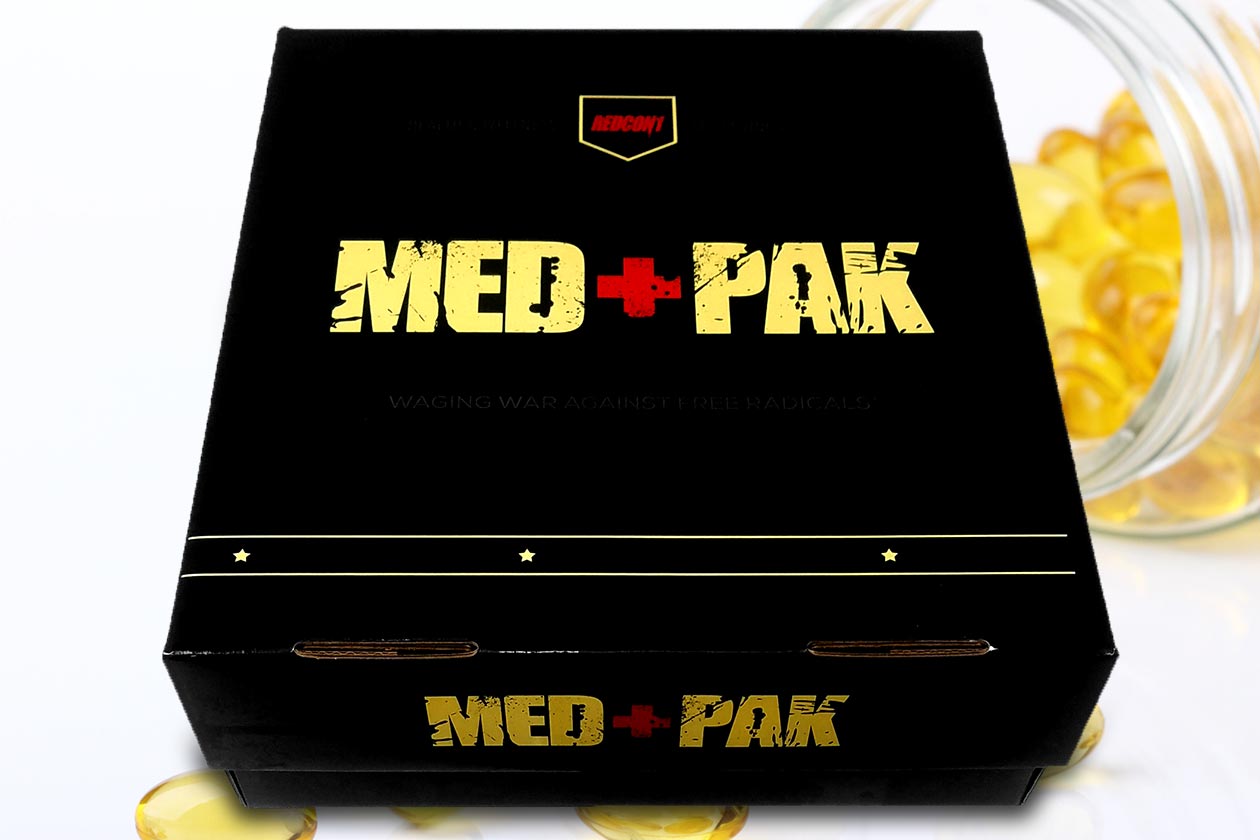 Back in August we got a full look at Redcon1's highly anticipated multi-vitamin supplement Med+Kit. The product brings together a variety of ingredients you may be already getting, but from multiple products, into the one full dose vitamin pack.
The reason we're bringing up Med+Kit today is that it is now available for pre-order. Due to demand, Redcon1 has decided to give fans a chance to secure themselves a box before it arrives. As you'd expect it has put together an exclusive pre-order deal where you can get a full 60 pack box for $69.99, free shipping, and then $20 off your next order of Med+Kit.
The one thing you need for the introductory promotion on Redcon1's multi-vitamin is the coupon code "KITSHIP", which you can enter through its online store at redcon1.com. Those that order also won't be waiting too long for Med+Kit to ship, as stock is currently expected to arrive a week from now on Friday the 27th of October.