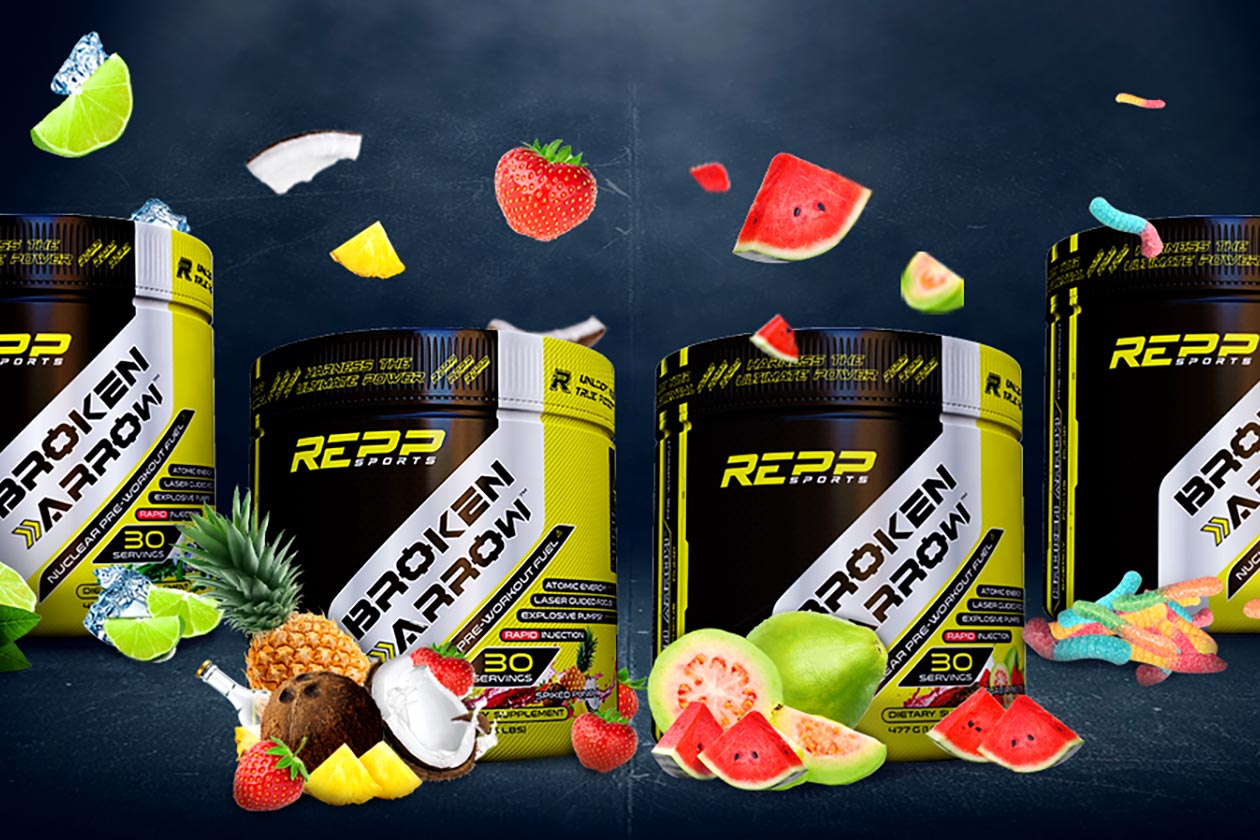 Initially REPP Sports' new DMHA powered pre-workout Broken Arrow, completely unveiled last month, was said to be releasing sometime late October. It turns out the supplement is going to be arriving a little later than that, however to tide fans over it has confirmed all of Broken Arrow's flavors.
REPP Sports hasn't revealed the pre-workout flavors by name, but by graphics representing them. In total, it appears the brand has put together four tastes for Broken Arrow with lime, the already confirmed Spiked Punch, sour gummy worms, and a recipe combining watermelon and guava.
As for when you can finally expect to get your hands on REPP Sports new Broken Arrow, its release has not been pushed back all that far. The brand is now expecting the powerful looking pre-workout to arrive in just a few weeks from now around mid-November.