Rich Piana's 5% Nutrition previews its Real Food Bar in sample size
Oct 2nd, 2017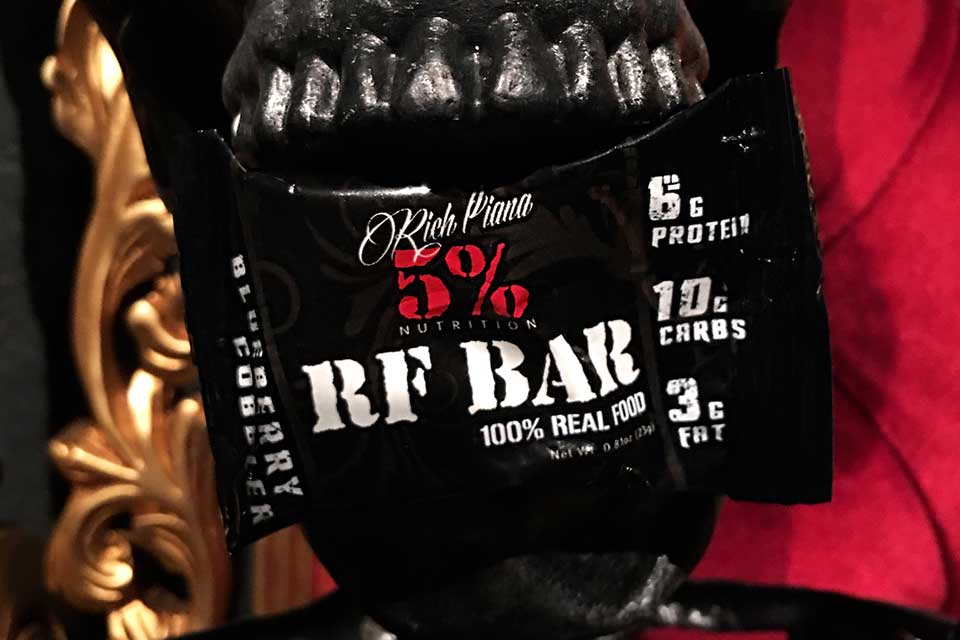 5% Nutrition is back with some pretty exciting news for fans of Rich Piana's original real food meal supplement appropriately named Real Food. The brand has taken the real food concept behind that product and put it into a bar, introducing the Real Food Bar or more briefly the RF Bar.
For now, 5% Nutrition has only previewed the Real Food Bar in a rather small sample size which looks to weigh in at around 23g each. The bite-size bar is said to provide 6g of protein, 10g of carbohydrates, and 3g of fat, giving it around 91 calories.
Based on those nutrition numbers, it sounds like the Real Food Bar will have a slightly different formula behind it compared to the Real Food powder. 5% Nutrition fans will know the original is essentially a carbohydrate supplement made from yams, oats, and sweet potato. The Real Food Bar obviously has a lot more protein to it as well as a bit more fat.
To get an idea of what 5% Nutrition's full-size Real Food Bar could be like if it's three times the sample's size, we'd be looking at 18g of protein, 30g of carbs, and 9g of fat for around 273 calories. We can also confirm the sample bar has comes in two flavors with Blueberry Cobbler and what looks to be Sweet Potato Pie, just like the Real Food powder.