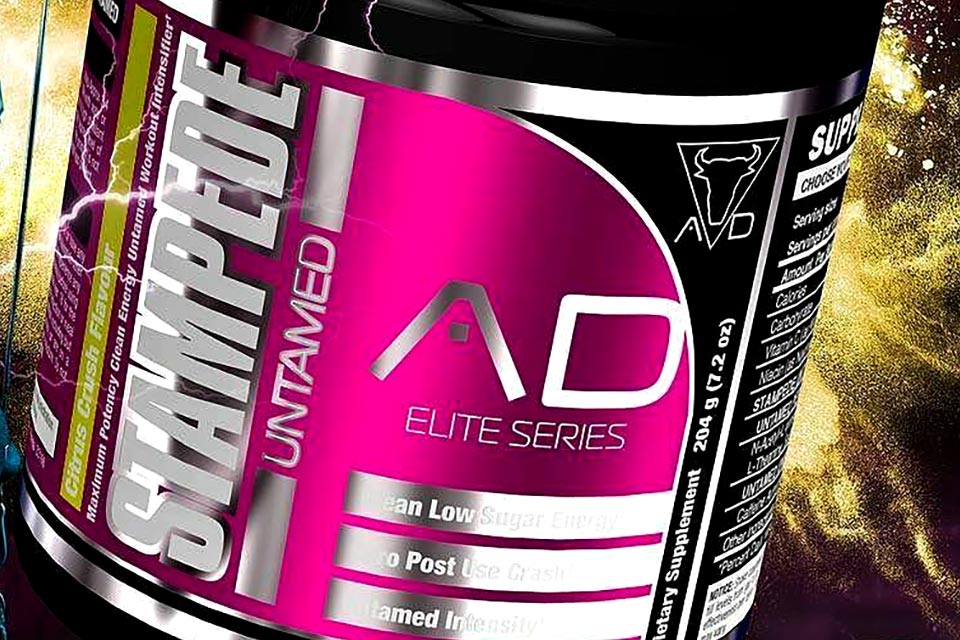 Just as we had hoped, not too long after Anabolic Designs revealed and released its new pre-workout supplement, Stampede Untamed. We've finally got a look at the full formula behind the promising product to give fans of the brand an idea on what they're in for.
Intense pre-workout experience
Firstly, Anabolic Designs has truly lived up to its promise of an intense pre-workout with its new Stampede Untamed. While we can't confirm exactly how intense it is until we try it ourselves, the formula more than suggests you're in for a ride even on its mid-range, two scoop serving.
Looking at the formula behind Stampede Untamed, it's clear it's aiming for two major effects with extreme energy and mental focus. The supplement is packed full of stimulants to do exactly that, a lot of which you will be familiar with if you're a frequent pre-workout user. The product also includes a few features to enhance muscle pumps, making it a little more than just energy and focus.
Stampede Untamed formula
Unfortunately, Anabolic Designs has kept its Stampede Untamed formula mostly non-transparent, so we don't know the exact doses of its ingredients. With that said, there is one ingredient we do know the amount of that more than confirms this isn't something you'll want to play around with.
The ingredients in Stampede Untamed are n-acetyl tyrosine, VitaCholine, adenosine 5′-monophosphate, theanine, salicin, GBBH, black pepper, huperzine A, caffeine, DMHA, theobromine, and norcoclaurine. The one ingredient we know the dose of from that list is caffeine at 400mg per two-scoop serving, which means its three scoop maximum gives you an insane 600mg.
20 full servings per tub
You can now purchase Anabolic Design's Stampede Untamed directly from its website at $49.99 for a full 60 scoop tub. As mentioned the supplement has a maximum serving of three scoops, so if you want that 600mg of caffeine you'll only get 20 workouts from it. If however, you're like us and prefer something a little lighter, two scoops will get you 40 workouts, and a single will get you 60.