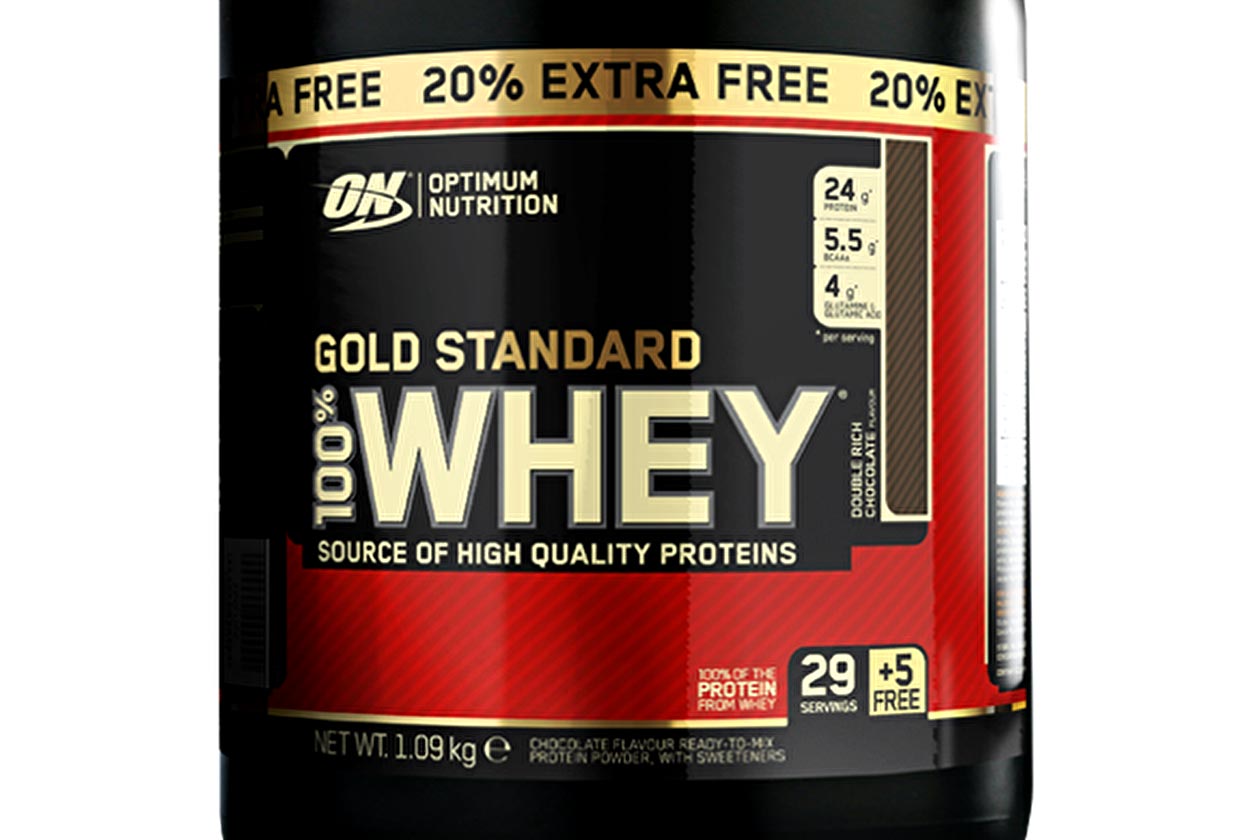 Optimum Nutrition fans over in the UK now have a special Gold Standard Whey tub size available, which comes with an extra few servings free. The new option is a 20% bonus 2lb jug packing a bonus five servings at a total of 29, as opposed to the 2lb's usual 24 servings.
As mentioned, the 20% extra is entirely free, with the special size costing the same amount as a usual 2lb. It's perfect for fans of Gold Standard Whey that like to buy their protein in the smaller tub. If however, you're a 5lb purchaser, you'll want to stick with that as it is still more cost-effective, or at least at Tropicana Fitness it is.
You can currently buy the 20% extra 2lb Gold Standard Whey from the UK retailer Tropicana for £25, which is half the price of its 5lb at £49.99. It also worth pointing out that the bonus tub is only available in select flavors with three to choose from in Double Chocolate, Strawberry, and Vanilla Ice Cream.