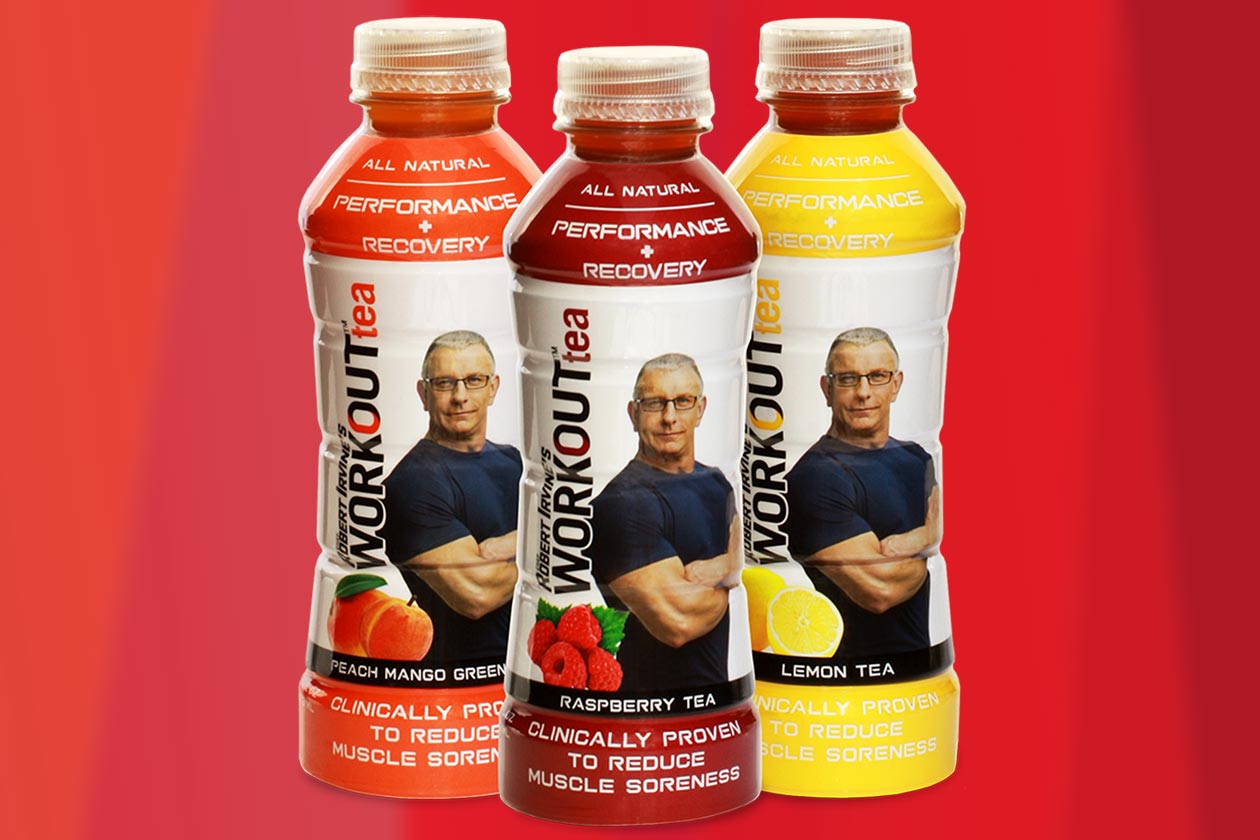 Robert Irvine, the man behind the widely popular FitCrunch protein bar, has come out with an all-new product for before and after exercise. Now available is Robert Irvine's Workout Tea, a unique tea supplement designed to do a lot more than you'd think.
The thing that makes Robert Irvine's new release so unique is its use of a proprietary theaflavin-enriched black tea extract. According to the Workout Tea website, it is the black tea that gives the product the power to help improve recovery, increase performance, and reduce muscle soreness.
Robert Irvine's Workout Tea has been put together in three different flavors, all of which have no artificial colors or flavors, and come with 70 calories per bottle. The three flavors available are Lemon Tea, Raspberry Tea, and the slightly more creative recipe, Peach Mango Green Tea.
You can find out more about the latest supplement from Robert Irvine over at drinkworkout.com. If you like the look of Workout Tea you can also purchase it through that site, where it'll cost you $39.99 for a case of 12 bottles, which works out to $3.33 each.