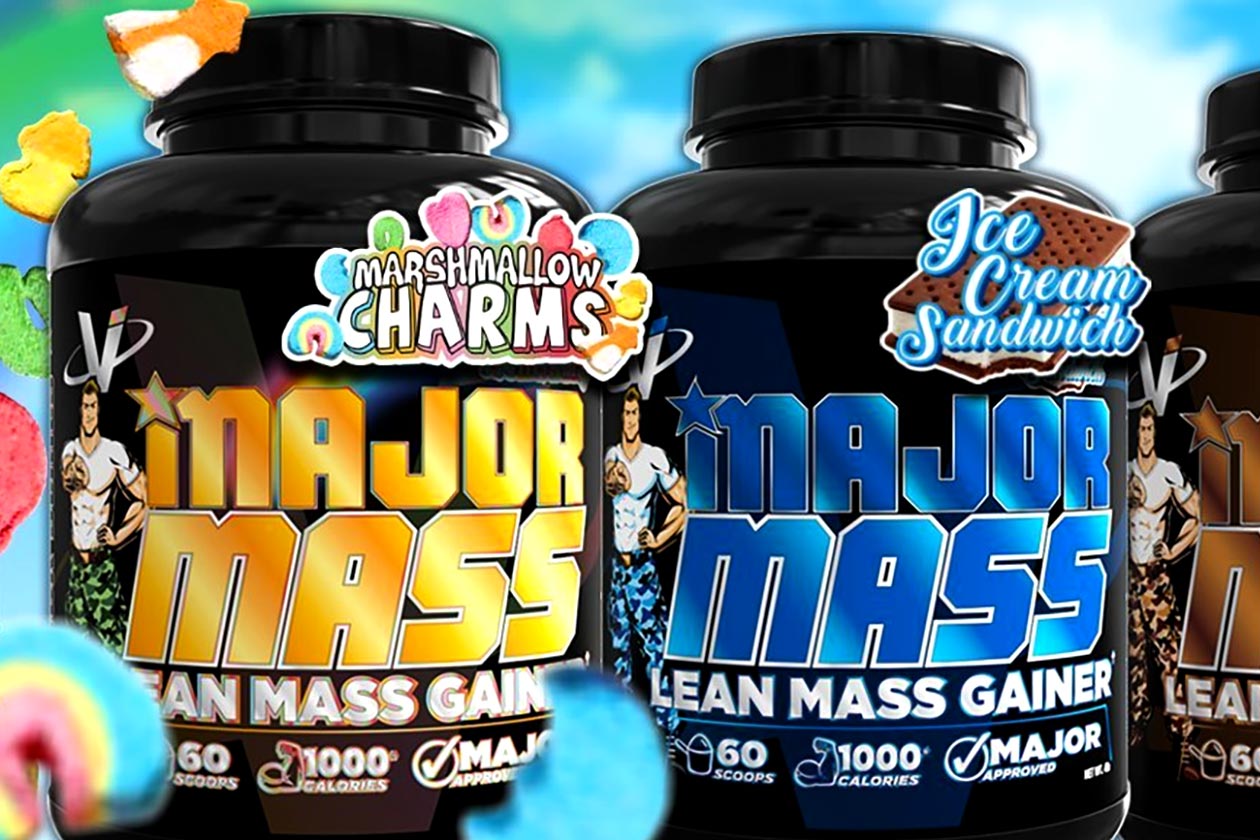 VMI Sports has just introduced an all-new mass protein competitor called Major Mass. The product appears to be marketed as quite a fun supplement with the package featuring an illustration of who we can only assume is Major Mass himself.
Flavors with Real marshsmallows
Outside of the marketing style of VMI Sports' new gainer, there is one other area where it features something a little different. It is the Major Mass menu that is also relatively fun with three flavors in Ice Cream Sandwich with real cookie crumbs, and Marshmallow Charms and S'Mores, both including real marshmallows.
Major Mass macros
Moving on to the formula behind VMI Major Mass, you get a somewhat typical mix of macros. Each of its full 1,000 calorie servings is broken down into 80g of protein from whey concentrate, milk powder, whey isolate, and milk isolate. 124g of carbohydrates from a blend of maltodextrin, Carb10, and dextrose, and 20g of fat (14g saturated) from coconut oil, avocado oil, and MCT powder.
7 to 30 servings per tub
VMI Sports' fans can already purchase the fun looking Major Mass directly from the brand's website at vmisports.com. It is available for $59.99 with 30 light servings per tub, however, if you want the gainer's 1,000 calorie serving mentioned above, you'll only get seven and a half servings out of a Major Mass tub.