Staunch's Koala Freak pre-workout now available in three flavors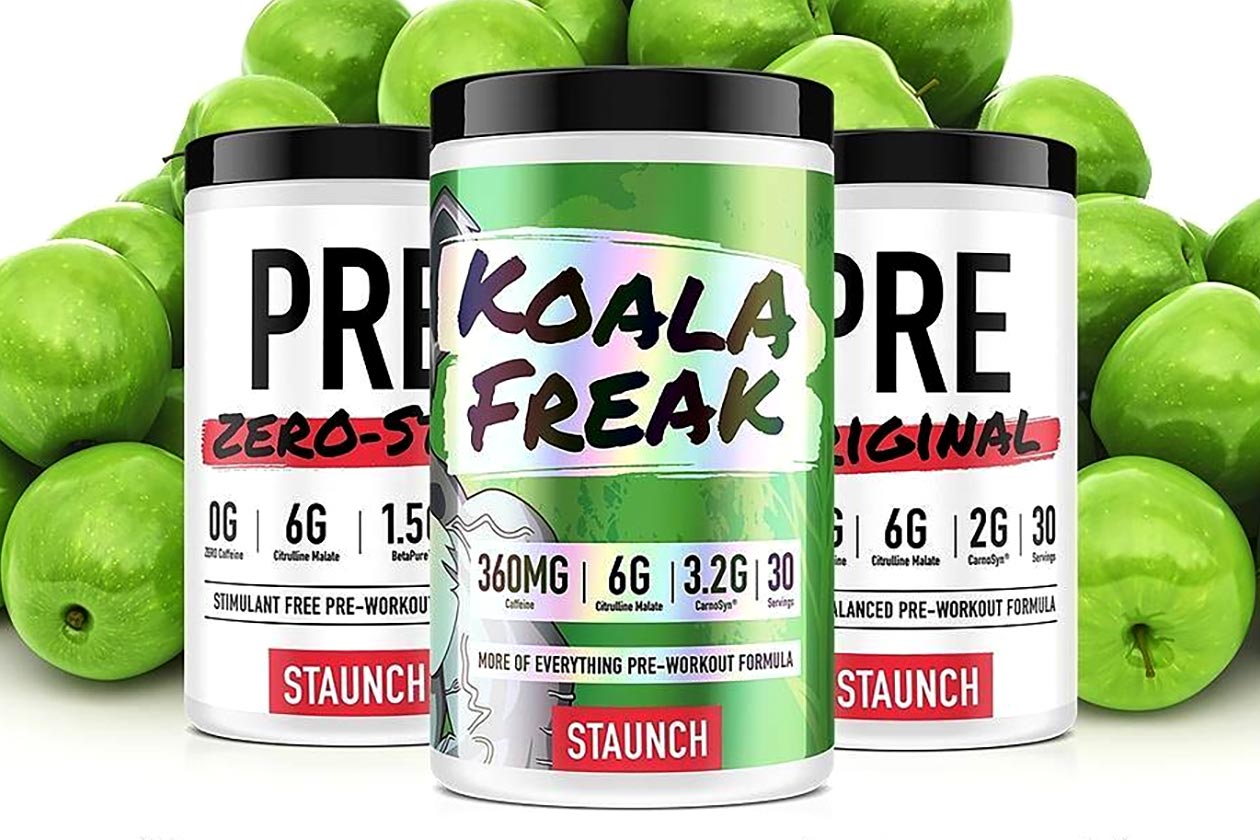 Calum Von Moger's supplement line Staunch Supplements, previously had just two flavors available for its more complex pre-workout Koala Freak. Those two were Peach Mango and the creatively named Pina Koala, which have both now been joined by another option.
This week Staunch Supplements has introduced a third flavor for its Koala Freak pre-workout, with another creatively named option in Aussie Apple. The new addition is of course an apple recipe and is now available direct from the brand's website at staunchnation.com.