Chaos Crew makes its eria and DMHA powered products even better
Dec 14th, 2017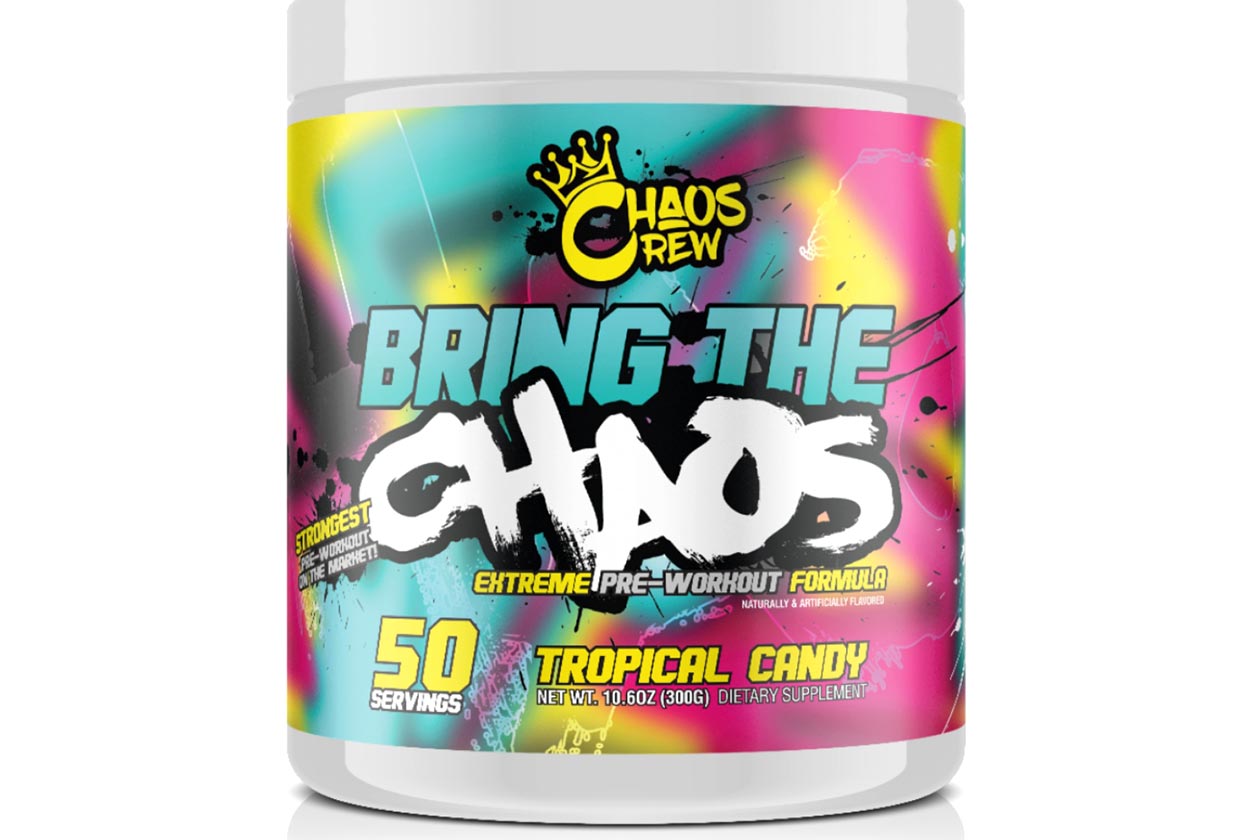 Chaos Crew is a recently released brand out of the UK that you'll want to check out if you're a fan of heavy and hardcore stimulants. The colorfully branded company has launched its line with two different supplements, the pre-workout Bring The Chaos and fat burner Chaos Cutz.
Despite being quite a new brand at only a few months old, Chaos Crew has actually already reformulated its two products. While it has said both Bring The Chaos and Chaos Cutz were originally quite good, they have been made even better in their reformulations. It is details on those updated supplements that we have to share with you today, including looks at both of their fully transparent labels.
Both of Chaos Crew's reformulated products come powered by the same two stimulants, eria jarensis and DMHA. As powerful as those two ingredients are, there are a lot of other features in each of the supplements as you can see in their official facts panels below.
On top of eria jarensis and DMHA, the new Bring The Chaos (above) includes highlights such as the pump enhancer citrulline at a heavy 4g, 3.2g of the performance booster beta-alanine, and 300mg of another powerful pump igniter, the potent vasodilator Vaso6. As for the new Chaos Cutz (below), it also has its fair share of highlights with higenamine, hordenine, 6-paradol, and of course, caffeine.
The two Chaos Crew reformulations aren't actually available at the moment but will be in just over ten days' time. The brand doesn't have its own dedicated store just yet; however, you can find it in a number of locations across the UK and Ireland including the major online retailer Shape Shifter Nutrition.